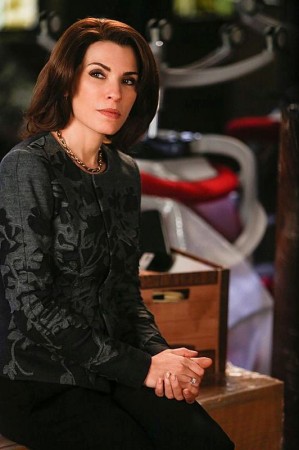 State Attorney election is one of the major plot lines of "The Good Wife" season 6 and viewers are keen to know the winner of the battle between Alicia Florrick (Julianna Margulies) and Frank Prady (David Hyde Pierce).
Prady is a prospective candidate and his candidacy worried Alicia and her campaign manager Jonathan Elfman (Steven Pasquale). As of now, former legal commentator is moving strongly against his opponent and he might win the race.
But Margulies recently teased that Alicia could be the next State Attorney of Illinois. "I think what you will see — if she wins — I'm speculating. You would see more of a competition between her and her husband, because she's in his world," she told Vulture.
So viewers can expect a win-win situation for Alicia and more screen space between Peter Florrick (Chris Noth) and his wife in the upcoming episodes of the legal drama.
However, the celeb refused to share more information on the storyline of "The Good Wife" season 6. "I can't tell you more because I don't want to ruin it, but it gets really good, and there is that weird competition between the two," said the 48-year-old.
Meanwhile, Margulies also spilled some details about season 7 and said that working with the Emmy and Tony Award-winning actor was incredible. "He did a six-episode arc, but he'll come back," she added.
But it remains to be seen whether Prady will get back to his old job or assist Alicia in her new job in the CBS legal drama series.