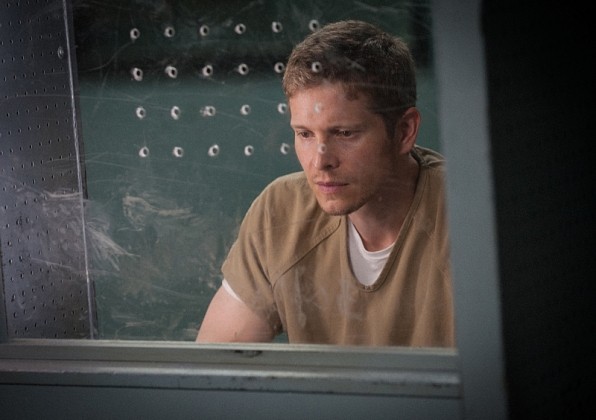 CBS has recently announced that "The Good Wife" will air its sixth season's finale episode on 23 November and the legal drama series will resume the season on 4 January.
Though the details about the season finale has been kept under wraps, several spoilers indicate that the final episode will end with Cary Agos (Matt Czuchry) back in jail as a new character will be joining the legal drama series.
"The show is currently casting a role that leads me to believe a long jail sentence may indeed be in his future. The character is Tim, and he's a "prison consultant" who is hired to give Cary a day-long session on how to survive in prison. Tim's an ex-convict so he would know," Michael Ausiello told TV Line.
Previously, Co-created Robert King also teased that Agos will be in jail for a longer period in "The Good Wife" Season 6. "You will see him in jail longer, it is kind of a "to be continued" at the end of the episode. The good thing for us is you're always looking for explosions that can happen in the world that doesn't just impact one or two characters, but all of them," he told E!Online.
Meanwhile, the trailer of "The Good Wife" season 6 episode 8 also indicates that Agos will be send back to jail for a decade.
In the sneak peek video, when Agos urges Diane Lockhart (Christine Baranski) to protect him more in the court, she replies, "You are days away from spending a decade in prison".
Watch "The Good Wife" season 6 episode 8 on CBS at 9.30 pm on 9 November to find more about Agos' future.