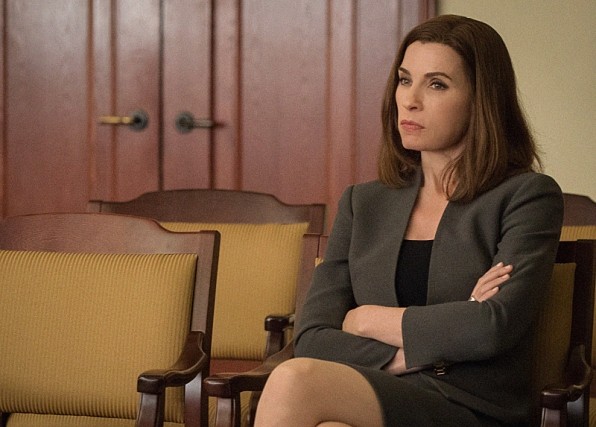 CBS legal drama 'The Good Wife' season 6 episode 20 titled The End is likely to revolve around Alicia Florrick (Julianna Margulies) and her new role as State's Attorney on Sunday, 26 April, 9 pm.
The Governor's wife never had any interest in politics but her partner and friend Cary Agos' (Matt Czuchry) arrest forced her to run for elections. Although she was not very optimistic about the result, the protagonist finally managed to win against Frank Prady (David Hyde Pierce).
But Alicia may not continue in the position for long as her campaign corruption and voter fraud is exposed and she seeks the help of well-respected civil rights lawyer, Spencer Randolph (Ron Rifkin).
The title of the sequel also hints at the end of her feud with Peter Florrick (Chris Noth) as Margulies hinted about more romantic scenes for her character.
"She needs a little something something. She needs to let her hair down. I think she needs to just loosen up a little bit. It had been a long time since she kissed anyone," she told Entertainment Tonight.
Meanwhile, episode 20 might also focus on the end of Kalinda Sharma's (Archie Panjabi) career as a detective. Her illegal move to save Czuchry's character could land her in trouble.
However, CBS has not yet revealed the official synopsis of the sequel, so 'The Good Wife' fans will have to wait a little longer to know about 'The End'.
Meanwhile, they can enjoy episode 19 titled 'Winning Ugly' this Sunday, 12 March, at 9 pm, which will be live streamed here.