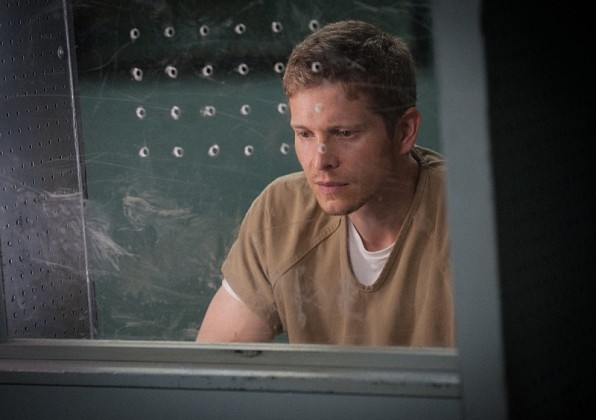 After last week's episode, the viewers of "The Good Wife" are eagerly waiting to know more about the future of Alicia Florrick (Julianna Margulies) and Cary Agos (Matt Czuchry) in "Red Zone".
As per the spoilers of "The Good Wife" season 6 episode 8, Alicia will have a nightmare with the announcement of Frank Prady's (David Hyde Pierce) candidacy and Agos has just 14 days left to go back to the jail.
For a person, so adamant, it is not so easy to give up everything and the biggest divergent for this week will be a wiretap from a confidential informant, (CI) teased Czuchry in an interview with TV Line.
"We're building onto a new piece so with episode 608, basically you're going to hear some of the wiretap from the CI and you're going to hear what Cary actually said to some members of Bishop's crew," he said.
With the new discovery, the viewers of "The Good Wife" will get a better picture on the relationship Agos has with Lemond Bishop (Mike Colter).
"Ultimately, it hasn't come out but we've had several things pertaining to the wire itself so we're kind of narrowing it down in terms of getting more specific to what actually happened and the audience will hear that wire and what Cary said to Bishop's crew," he added.
Of course, now the question about the future of Peter Florrick (Chris Noth) will arise in the minds of the viewers. In "Message Discipline", Agos was determined to safeguard Peter, but the wiretap may reveal details about the role of the latter in the case.
However, Czuchry has assured the fans of "The Good Wife" that Agos will never make any move against Peter. "Cary finds out what it's like to be in jail and what it means when your life can change in an instant. So he's very personally and professionally keenly aware what would happen to Peter if he would out him in that moment," he said.
"So from his experience at the beginning of this season, he doesn't want to put someone else through that. I think that shows Cary's strength and how he's grown from this experience," he added.