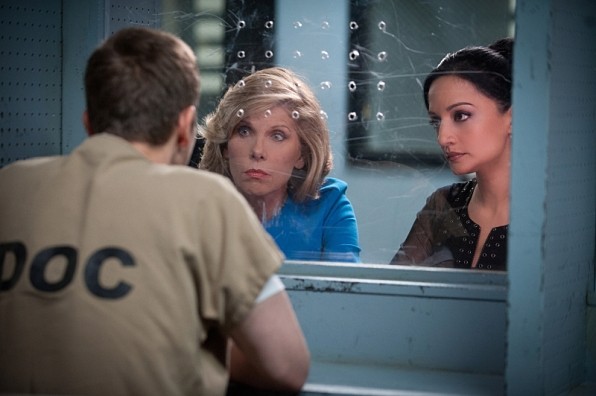 "The Good Wife" fans will have to wait for few more days to watch season 6 episode 20 titled "The Deconstruction" as the show is currently on a short hiatus due to the Academy of Country Music Awards.
But when the legal series returns with the next sequel, it is expected to address two major plotlines revolving around voter fraud and false evidence.
Apart from addressing Alicia Florrick's (Julianna Margulies) political career, it is expected to determine the future of Diane Lockhart (Christine Baranski), Kalinda Sharma (Archie Panjabi) and Cary Agos (Matt Czuchry).
The official synopsis of CBS drama states that the protagonist will face an uncertain future after she is forced to resign as State's Attorney in the wake of a voter fraud. In the meantime, her business partners take up a test case involving mandatory minimum sentence and argue against two ultra-conservative lawyers.
However, the description does not have details about the false evidence in the Agos' case. even as viewers are eager to know the developments of the storyline. Since Czuchry's character is guilty for the problems he unknowingly caused to his friends, it can be assumed that he could go back to jail again.
Meanwhile, the title of the sequel, which was initially speculated to be "The End", indicates that Margulies' character may end her marriage with governor of Illinois Peter Florrick (Chris Noth). The celeb had already indicated that she "would truly love to see" her character leave Peter.
In order to know more about "The Good Wife" season 6 episode 20 titled "The Deconstruction", viewers can tune in to CBS on Sunday, 26 April, at 9pm.