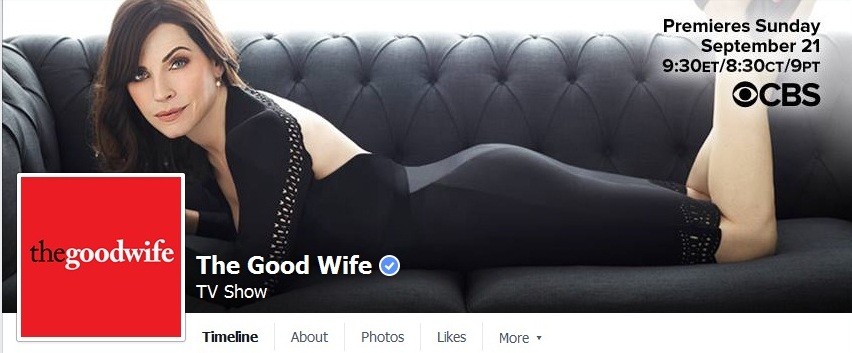 "The Good Wife" premiere is just a week away and fans are curious to know whether Alicia will run for State's Attorney when the show returns on 21 September.
The official synopsis of the episode titled "The Line" reads: "Alicia is adamant about her refusal to run for State's Attorney despite Eli's attempts to persuade her to launch a campaign. Meanwhile, as Diane (Christine Baranski) considers joining Florrick/Agos as partner, an internal crisis threatens to destroy the firm," as per The Christian Post.
There are many speculations doing the rounds that "The Line" may refer to crossing the line and it may lead to Alicia (Julianna Margulies) and her decision about running for State's Attorney.
The promo of "The Good Wife" Season 6 episode 1 shows Eli (Alan Cumming) asking Alicia to run for State's Attorney but she refuses to take up the opportunity and tells him that she has no interest to do it. However, Alicia will change her mind and will start her campaign. This could be the line that she will be crossing in the premiere show, according to the spoilers by Bustle.
Meanwhile, the title of the premiere show may also indicate Diane's decision to join Florrick/Agos, as the 60-second trailer shows Diane informing Alicia about her decision to leave Lockhart/Gardner and to be a part of Florrick/Agos. She tells Alicia that if she could join the firm she can bring 38 million to it and make it the biggest firm of the country, states enstarz.com.
Though the viewers of "The Good Wife" will have to wait till Sunday to find more about "The Line", CBS has also revealed the title of the second episode, which will be called "Trust Issue".
In the second episode, Alicia will be shown struggling to hold the biggest clients of Florrick/Agos and Diane will look for someone from Lockhart/Gardner to help her to come out of the internal crisis in her new firm, reports TV tubey.
However, it remains to be seen whether Diane will manage to keep her words of making Florrick/Agos the biggest firm of the country.