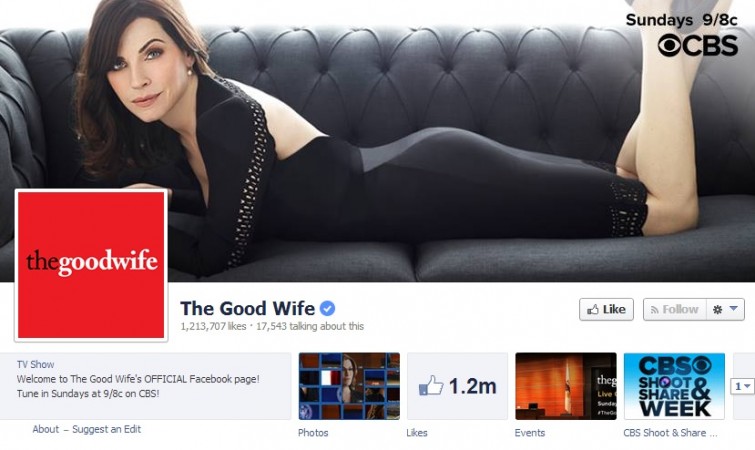 The fifth season of "The Good Wife" has been an interesting one, as every episode was filled with drama that managed to keep viewers on tenterhooks.
The death of Will Gardner, played by Josh Charles, was an emotional one for both viewers and other characters on the show, and the finale is expected to be high on drama as the episode that featured the death of Charles' character.
Official synopsis of the episode states that the fate of Lockhart/Gardner is going to be undetermined as Louis Canning looks for a larger role. Also, things at Florrick/Agos is also not that pleasant. Juliana Margulies, who plays Alicia, said that there will be tremendous unrest at the law firm.
"Cary and Alicia are on very different pages," Margulies told Entertainment Weekly. "There's tremendous unrest at Florrick/Agos, and the truth is, Alicia is tired of just trying to keep above water with this firm. And she's looking for something else. And I don't know if it's just about the firm or her life, but everything seems to be difficult. I think she is at the end of her tether, so to speak."
Showrunners Robert and Michelle King had hinted that the episode will end with a cliff-hanger, but clarified that there will not be any shocking deaths.
"It's a cliff-hanger much more similar to the end of season 4," Robert said. "I don't know if I would call it a cliff-hanger when Alicia says "I'm in" to Cary and starts all the dominoes falling for season 5. It's only a cliff-hanger in that it's like the end of the chapter and it makes you want to move on to the next chapter."
Season 5 finale episode is titled "A Weird Year," and it will air on May 18 on CBS. Watch the finale online HERE and HERE.