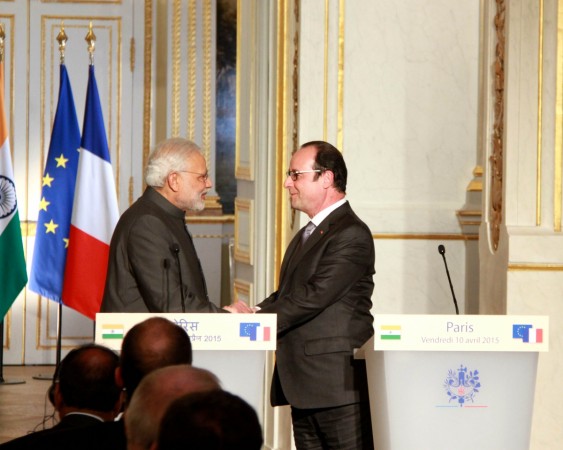 Prime Minister Narendra Modi concluded his visit to France with a deal that will spread cheer among students. The pact will allow Indian students studying in France to stay back for two more years in the country after completing studies and the same will apply for French students in India.
Both the nation's leaders welcomed the agreement, under which Indian postgraduate students in France will be given a 'second residence permit' for 12 months along with the 12 months granted previously, according to PTI.
Similarly, 250 French students in India will be offered Indian visa for 12 month which can be renewed for another year. This extension has been granted under the VIE Scheme of France that will allow the students to join French companies in India.
"... the two Leaders expressed their satisfaction at the growing exchanges between the two countries in the field of education and agreed to take steps to increase the number of Indian students studying in France and French students studying in India," a joint statement by Modi and French President Francois Hollande said.
Modi sees this agreement as an opportunity for Indian students to learn about practices in France and apply that in India and help the country in development.
The PM is on a nine-day three-nation tour. After his France visit, Modi will head to Germany and conclude his tour in Canada.