Considered the current-day king of comedy, Kapil Sharma is all set to appear in his second movie Firangi. But the bigger news is he may soon be making his Hollywood debut.
After making a big name for himself in the world of Indian television, Kapil has now apparently been approached by a Hollywood company for a comedy show there.
Firangi director Rajiv Dhingra revealed details about Kapil's Hollywood project while speaking at a promotional event for the upcoming film.
"It's an internal baat. Kapil has received an offer from Hollywood. A company called Bad Mamas made a series and they want to make a Hollywood series with Kapil. With one Hollywood star and one Indian star, which will be apt for both the countries and name I guess is Comedy Curry," director Rajiv Dhingra said as quoted by Zoom as saying.
Kapil himself confirmed it, and said he will soon go to the US to discuss the project.
"I will let everyone know once it's finalised. I have received a script from the West and they are very popular Big Mama Works. And I will definitely go there and meet them once since nothing major can be discussed over a telephonic conversation. But it will be a good thing if it materialises," the stand-up comedian said. Now that's a really pleasant news for Kapil's fans!
After featuring in Kis Kisko Pyaar Karoon, Kapil will next be seen in his second film Firangi. Set in the backdrop of British rule in India, the movie appears to be a light-hearted flick.
The trailer of Firangi showed Kapil's character as a simple village lad who believes the British are not as bad as they are believed to be.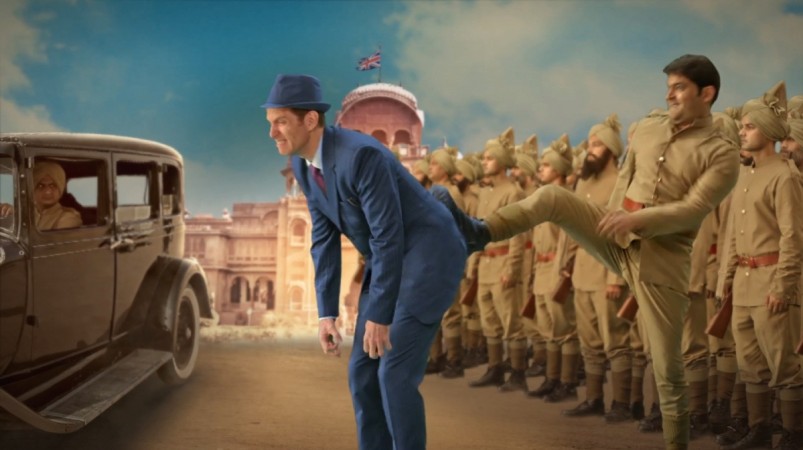 How this belief leads to ideological conflicts between him and fellow villagers is apparently the crux of the story. The movie is slated to be released on December 1.