Fed up with flight delays and a long wait at the airport, then this would be a good news for you. Google Flights has just updated some interesting features to make your travel easier.
On January 31, Google announced a couple of new features to its flight search tool. The new feature will predict flights delays and as well as explain the reason behind the delay.
"Using historic flight status data, our machine learning algorithms can predict some delays even when this information isn't available from airlines yet—and delays are only flagged when we're at least 80% confident in the prediction," Google said in a blog post.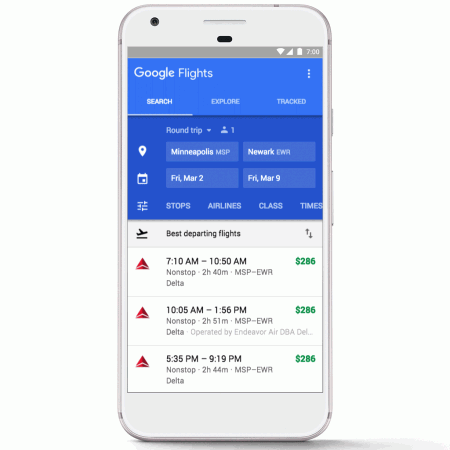 Along with the delay predictions and explanations, Google has also introduced a new feature which will provide information on the basic economy fares. For example, United's basic economy ticket doesn't allow flyers to pick desirable seats or to upgrade and the overhead bin is not accessible for them.
"New fare types like Basic Economy are great for people travelling on a budget, but it can be confusing to understand whether important options— like overhead bin space, ability to select your seat and baggage fees— are included in the fare. Now Google Flights surfaces that information for flights on American, Delta, and United," says Google.
How to check the flight status?
The flyer needs to input the flight number on Google Flights or the airline name and the flight route. In the search result, the flyer will see the details of the flight and whether it is delayed or on time. For example, if the flight is delayed, then Google will tell you the delayed departure time as a result.
Do remember, you still have to be at the airport on time in case the airline resolves the issue. It's better to be on the safer side rather than missing a flight.