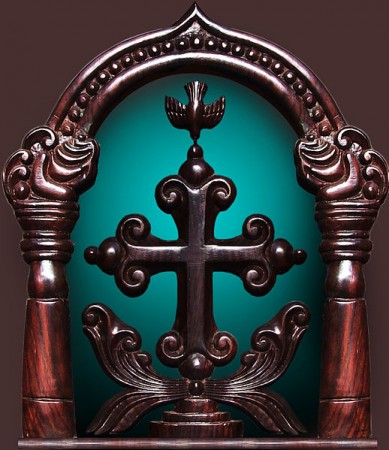 The Kerala-based Indian Orthodox Church has asked its followers to observe a cyber fast on Good Friday as part of the 50-day Lent, which is normally observed by skipping non-vegetarian food and other luxuries.
The 24-hour cyber fast, which is the first of its kind, will be observed from 6pm on Thursday. It is introduced as part of the year-long Nervazhi (The Right Path) programme of the church to discourage excessive cyber dependence among adherents.
The supreme head of the church, Baselius Mar Thoma Paulose II, who launched the new programme, said that today's (cyber) lifestyle has led to various social ailments and urged the followers to abstain from online activities as well as watching TV on Good Friday.
"Though cyber world ensures effective communication, excessive and uncontrolled use of the media can have its negative impact. Our effort is to discourage the faithful from becoming addict," Orthodox Herald quoted church spokesperson EC Elias as saying.
"We normally observe lent skipping non-vegetarian food and fasting during the Easter. On the day, members of the church should stay away from watching TV or using internet, cell phone and social media like WhatsApp, Facebook, Twitter, LinkedIn etc."
The Indian Orthodox Church, also known as Malankara Orthodox Syrian Church, has more than 1600 parishes across the world with over 35 lakh followers.