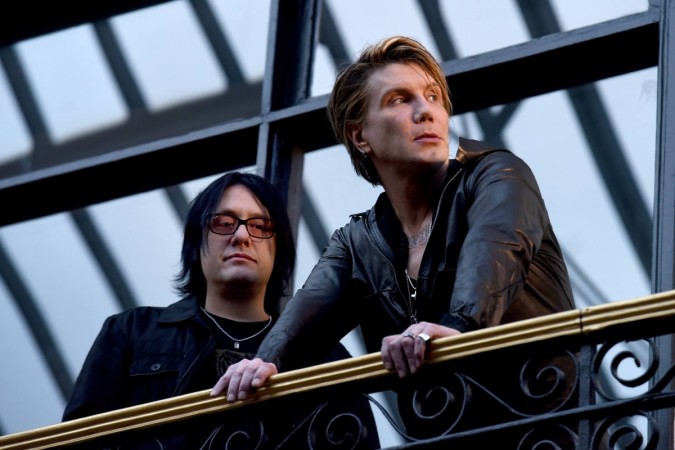 New York-based alternative rock band Goo Goo Dolls are still "So Alive." Well, at least that is what their recently released single says. "So Alive" is the second single from their 11thstudio album, "Boxes," which is set to be released May 6, 2016.
The song dwells in the pop rock space with a hint of the alternative rock/post-grunge sound that made Goo Goo Dolls a household name in the '90s. It is an upbeat piano-based track that talks about living life to the fullest and making peace with oneself.
An official press release from Warner Bros Records, the record label of the band, says, "Boxes is a vibrant, sonically forward-looking album that manages to retain what their legions of fans love about the Goo Goo Dolls — indelible melodies, intimate, heartfelt lyrics, and the anthemic, uplifting vibe of their songs — while pushing new boundaries in terms of sound and production [sic]."
Two weeks ago, the band had announced the album and released "Over and Over," the lead single from "Boxes."
By the way the two singles sound, it is quite evident that the band has adapted to the modern age and their current line-up limitation while retaining the essence of their original sound. This is quite natural since the band only consists of vocalist/guitarist John Rzeznik and vocalist/bassist Robby Takac. Also, this will be the band's first album without drummer Mike Malinin since their debut record, "A Boy Named Goo."
Incidentally, 2016 also marks the band's 20th anniversary. To celebrate the milestone, the band has announced that a special anniversary edition of "A Boy Named Goo," containing previously unreleased live tracks covers, will be released November 27, 2016. The band will also embark on a two-month tour, starting July 8, 2016, in support of "Boxes."
Pre-order the album here.
"Boxes" tracklist:
1. Over and Over
2. Souls in the Machine
3. Flood (feat. Sydney Sierota)
4. The Pin
5. Boxes
6. Free of Me
7. Reverse
8. Lucky One
9. So Alive
10. Prayer in My Pocket
11. Long Way Home