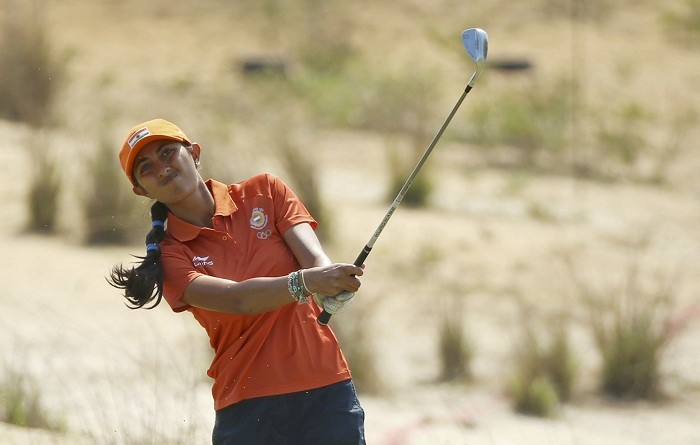 Golf sensation Aditi Ashok has been taking rapid strides in the sport as she managed to win the Qatar Ladies Open on Saturday. This was her second successive win in the Ladies European Tour as she had won the Indian Open a few weeks ago, which had then made her the first Indian to win in the Ladies Tour.
After a quality display in the Rio Olympics, where she might have failed to win a medal, but she gained immense confidence from that competition, and the results are there for everyone to see. She looked confident during the competition, and shot a 3-under 69 in round four to clinch the title.Though the conditions was not easy with play suspended due to rain, she looked good later, and to win the title despite windy conditions.
"It was really difficult at the start because of the rain. Then we stopped for more than an hour and a half and when we got back it was really windy, so that was difficult, but I guess it was the same for everybody. I was trying to hit greens and make pars," Press Trust of India quoted Aditi as saying.
Aditi was in roaring form and was pleased to win back-to-back titles. The Bangalore girl rates her India Open win as special, but feels the Qatar Open was challenging.
"It's been a great few weeks. I won my home event in the Indian Open, which was my first win. To win back to back events feels really good," Aditi said.
"The first win was special, because I won in India, but I felt I played really well here and had to play well every day and shoot sub-par rounds. I think my game was better this week and obviously to win in the Qatar, the golf course is the same as the men's, so I know it's challenging and to win here feels good."