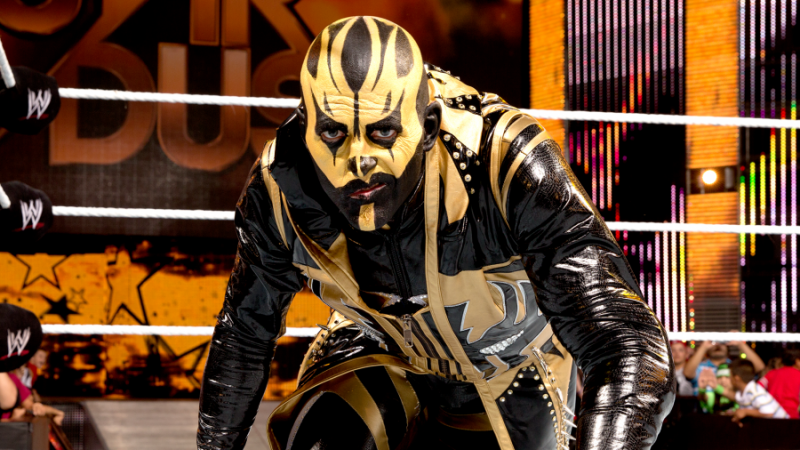 Dustin Patrick Runnels, popularly known by his ring name Goldust, celebrates his 47th birthday April 11. The professional American wrestler, who is signed under the World Wrestling Entertainment (WWE), is the son of another renowned WWE wrestler, Dusty Rhodes. Dustin is known for his unique wrestling moves, not to mention his dramatic entrance into the ring.
Besides the WWE, Goldust has also performed in World Championship Wrestling (WCW) and Total Nonstop Action Wrestling (TNA). And apart from Goldust, Runnels has also performed under the other ring names, Black Reign and Seven.
As the WWE star celebrates his 47th birthday, here are some interesting highlights from his professional career:
WrestleMania 12
Goldust was supposed to wrestle the four-time WWF (former name of WWE) Intercontinental Champion Razor Ramon at WrestleMania 12. However, the match never happened because Ramon was suspended for drug use.
The Electrocution
On Feb. 3, 2003, Goldust had a brawl with Randy Orton and Batista that eventually resulted in Orton throwing Goldust onto a wall full of electrical outlets and devices. When Goldust collided with the wall, sparks started to fly and a fire extinguisher had to be used to save him from electrocution.
Unique attire
Throughout his career, Goldust has been known for his shocking outfits. In late 1990s, his outfit was green with silver spikes covering his nipples. He also used to wear chains and bondage accessories while making an entry.
Plane Ride from Hell
Goldust was one of the members on-board the infamous WWE "Plane Ride from Hell" that included several other WWE wrestlers flying back to the U.S. from England May 5, 2002. According to What Culture, Goldust was drunk and started to sing on the plane's PA system so that everybody could hear him. Embarrassed, Jim Ross, Vice President of WWE's Talent Relations at that time, had to tell him to stop.
Working in WCW and TNA in between WWE
In the last 24 years, Goldust has been in and out of WWE numerous times. He was signed by WWE in 1990 and stayed till 1999. He was asked to go out because of his drug and alcohol addiction.
Goldust then went to WCW as "Seven" but the stint was not much successful. He stayed there till 2001, when the company was bought by WWE. He returned to WWE as Goldust in early 2002. Throughout the mid-2000s he often appeared in TNA but mostly wrestled for WWE.