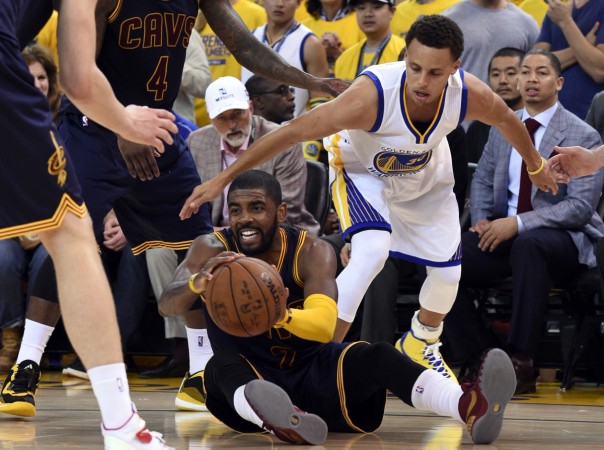 While the Cleveland Cavaliers were pretty good in regulation time against Golden State Warriors during the NBA finals, it was their below par performance in overtime that saw the team lose Game 1 pf the series 108-100, as they could manage only two points in OT.
It was not what the doctor had ordered especially when it mattered the most. As a result of this disappointing performance in OT, the Cavaliers trail 1-0 in the best of seven series.
Cleveland Cavaliers suddenly lost their rhythm and were struggling to make their shots, and surprisingly even LeBron James could not help his team bail themselves out in OT. Not only did James miss many shots, but he was guilty of two turnovers as well.
Their OT performance did not deserve a victory. The Cleveland Cavaliers were missing shots after shot from distance and the only basket in OT came via James' layup. The Cavs missed their first eight shots in overtime, which was the reason for the loss.
It was startling to see the Cleveland Cavaliers, the Eastern Conference champions, miss such a number of shots, as they looked superb in the first four quarters of the game. Did pressure get to the Cavs or did the vocal crowd at Oracle Arena go aganinst them?
Whatever may be the reason, The Cavaliers will want to improve in Game 2. While the Cavaliers walked back unhappy, the emotions were oppositie for the Golden State Warriors, who were quite content after producing the good when it mattered. The Warriors outscored the Cavaliers 10-2 in OT, after the game had ended 98-98 in regulation.
Even though the Warriors might have required an OT to win the game, they were consistent throughout, as they scored 19, 29, 25 and 25 points in the four quarters of the game. Stephen Curry and Klay Thompson scored 26 and 21 points respectively.
But, it was LeBron James, who stole the show with his individual brilliance, scoring 44 points, even if it wasn't enough to help his team over the line.