Sudhir Makkar, popularly known as Golden Baba, is undertaking his 25th Kanwar Yatra this year. However, it is not the silver anniversary of the annual pilgrimage that has brought the self-proclaimed godman back in the headlines.
Golden Baba is now a topic of discussion owing to the 20 kg jewellery that the godman adorns himself in. The 56-year-old self-proclaimed godman is well-known for wearing jewellery worth lakhs of rupees to the pilgrimage that devotees of Shiva, known as Kanvarias, undertake every year during the holy month of Shravan.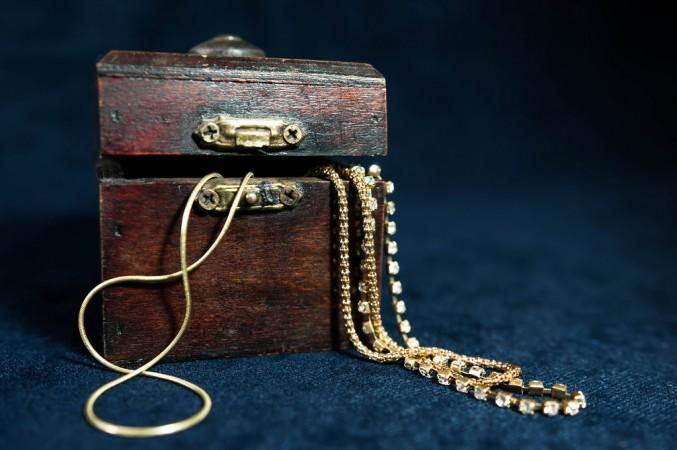 Who is Golden Baba?
Sudhir Makkar aka Golden Baba takes great pride in his wealth as he claimed that he faced hardships in the initial part of his life.
He went to a gurukul at the age of six and later went to Haridwar in search of a job. He used to sell items like rosary beads on pavements in order to earn his daily bread.
"Later, my business flourished with the grace of Lord Shiva. I sold jeans, shirts and jackets with the brand name Bittu. Even the property business flourished as I got completely devoted to Shiva," Golden Baba was quoted as saying by Hindustan Times.
He also owns clothing and property businesses at Gandhi Nagar market in Delhi.
Besides living in a posh flat in Ghaziabad's Indirapuram, Makkar wears a Rolex watch worth Rs 27 lakh.
The 56-year-old godman owns three Fortuners, two Audi and two Innova cars and a BMW.
Golden Baba had said that he started collecting gold more than 45 years ago.
"The love for gold and cars will not die. I remember it was in 1972-73 when gold price was Rs 200 per tola (10 grams). I started wearing gold items and had nearly four tolas that time. Gradually, the gold prices increased. I will keep the gold with me till I die. It will be handed over to my favourite disciple when I leave the world," Makkar told HT.
Every year the quantity of gold that he wears around his neck and on his wrists increases by a few kgs. In 2017, Makkar had worn 21 gold chains, 21 lockets of deities, armlets and even a gold jacket that weighed 14.5 kgs in total.
"The new chain weighs two kgs and has a locket of Shiva. I am not wearing much gold on this journey as its weight has affected my nerves at the neck and also affected the vision of one eye. This is my penultimate Kanwar Yatra and 2018 will be last ending with a silver jubilee," Golden Baba said last year.
During the Kanwar Yatra in 2016, the Shiva devotee was spotted wearing 12 kgs of gold.
Here are pictures of Golden Baba