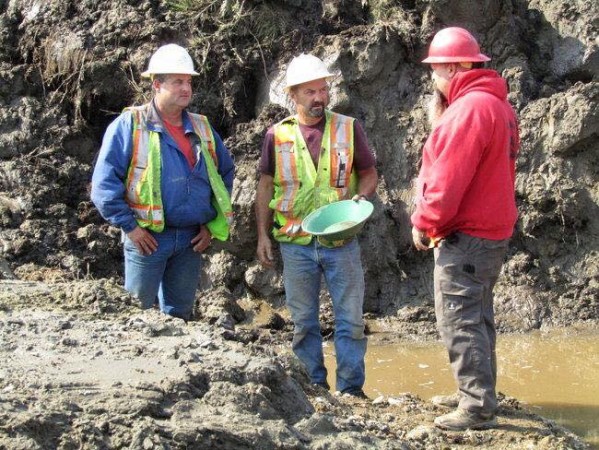 Things are not going very well for Parker lately as after the breakdown of his dredge, he has not been able to recover the gold he lost in the catastrophe. However, it seems that he is about to receive some unexpected help from his family in Episode 16 titled "Golden Bombshell" of "Gold Rush" Season 6.
CLICK HERE to watch how Parker's family will help him with his gold extraction task and whether they will be able to save Parker from getting eliminated from the show.
Inquisitr has reported that after the continuation of Parker's fallout, his family will give him a surprise visit to help him out. Parker is fond of his beloved grandfather, John Schnabel, and always listens to his advice.
John has a lot of experience with gold mining and commanding a fully operational dredge. Hence, his suggestions might help Parker with his operations. His assistance can undoubtedly resolve the significant issues that Parker has been facing since the start of the season.
In the previous episode titled "Dead Even," Parker processed bedrock to beat his rivals gold count. Elsewhere, Todd tried a new cut, while Monica and Kevin were left in charge of the dredge.
Earlier, Todd and Dave got a pair of dozers stuck in deep mud as they tried to open a new cut, while Parker -- struggling with frozen ground -- broke an excavator.
Meanwhile, Hoffman had a hard time controlling his staff. There had been some disagreement between his day staff and night staff and they were refusing to work with each other. Though Hoffman tried his best to convince them, they were not in a mood to listen and it affected his dredging operation.
Elsewhere, Tony and Gene were constantly arguing with each other as they disagreed on most of each other's proposals or ideas. However, it seemed that the issue was serious this time and the episode definitely left the fans in surprise.
"Golden Bombshell" will be aired on 5 February on Discovery Channel.