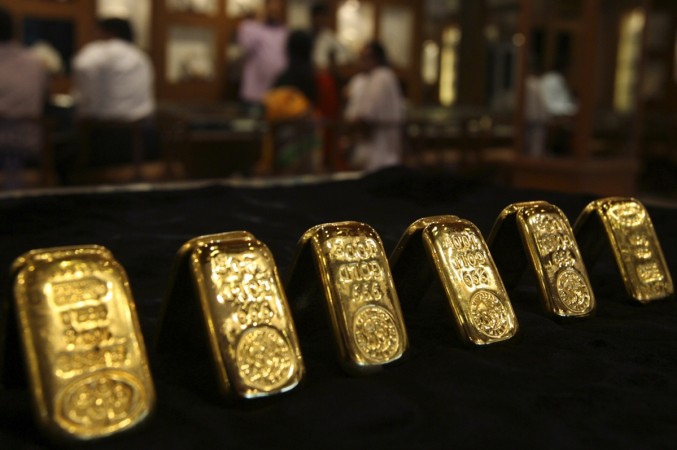 Gold prices recovered by Rs 80 to Rs 32,150 per 10 gram at the bullion market Monday on the revival of buying by jewellers to meet wedding season demand even as the precious metal weakened overseas.
Silver too ended higher by Rs 150 at Rs 38,150 per kg.
Bullion traders attributed the rally in gold prices to fresh purchases by jewellers triggered by the wedding season demand. However, a weak trend overseas capped the gains.
Besides, the rupee depreciating against the dollar by 54 paise to 73.04, making imports costlier, supported the upside in gold prices, they added.
Gold firmed up after falling by Rs 620 in the last four straight sessions. On Saturday, gold fell by Rs 180 to Rs 32,070 per 10 gram.
Globally, gold fell 0.41 per cent to USD 1,205.50 an ounce in Singapore Monday. Silver too shed 0.11 per cent to USD 14.23 an ounce.
In the national capital, gold of 99.9 per cent and 99.5 per cent purity rebounded by Rs 80 each to Rs 32,150 and Rs 32,000 per 10 gram, respectively. Sovereign followed suit and traded higher by Rs 100 to end at Rs 24,800 per piece of 8 gram.
In step with gold, silver ready advanced by Rs 150 to Rs 38,150 per kg, while weekly-based delivery rose by Rs 235 to Rs 37,115 per kg. Silver lost Rs 400 at Rs 38,000 per kg on Saturday.
Silver coins, however, held steady at Rs 75,000 for buying and Rs 76,000 for selling of 100 pieces.