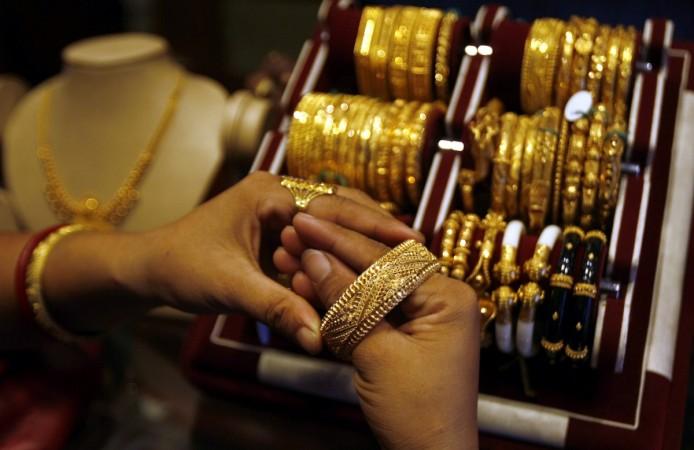 As the US-China trade war escalated, gold prices increased slightly in the Asian morning trade on Tuesday. Increasing economic, geopolitical and trade tensions alongside the introduction of retaliatory measures against American goods coming to China by Beijing are fuelling the demand for the traditional safe-haven bullion.
Spot gold was up 0.1 percent at $1,341.68 per ounce as of 0045 GMT. It climbed 1.3 percent on Monday in its biggest one-day percentage rise in a week, reports Reuters. In India on Monday gold prices increased by Rs 110 to Rs 31,460 per 10 gram.
There has also been a sudden surge in buying of gold by the local jewelers at domestic spot market causing a boost in gold rates. Market experts believe that the price of the metal will grow in the coming days. "Gold will surge to the highest level in five years if a global trade war breaks out", Bloomberg reports quoting Rick Rule, the chief executive officer of Sprott U.S. Holdings Inc as saying.
US President in March signed a memorandum that could impose tariffs on up to $60 billion of imports from China. The tariffs have a 30-day consultation period, the time period for public comment, but investors were worried that a trade war could develop.
Trump's proposed tariffs were part of allegations of intellectual property theft by China. The Trump administration criticized that China's trade practices involve stealing American companies' intellectual property.
In response to additional duties on Aluminium and steel imports, China has introduced additional tariffs of up to 25 percent on 128 US products including frozen pork, wine and certain fruits and nuts in this week.