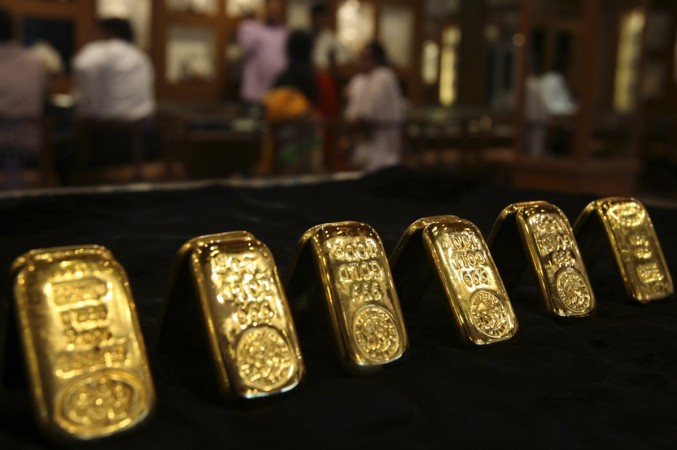 As the dollar weakened, gold prices hit the highest in a week early Wednesday. Geopolitical tensions and the US inflation data influenced traders' sentiments, spiking the demand for the safe-haven metal in the global market.
Spot gold was on track for a fourth straight session of gains, up 0.1 percent at $1,340.64 an ounce as of 0320 GMT. Prices earlier rose to a one-week high of $1,342.64 an ounce, reports Reuters.
"Lots of things are happening at the same time - the (US-China) trade war, a possible US attack on Syria that navigates to the conflict between the US and Russia, and that has a very strong impact on gold markets," Reuters quoted Yuichi Ikemizu, Tokyo branch manager at CIBC Standard Bank, as saying.
"Tensions between China and the US seem to be relaxing after Xi's conciliatory note, but with the Trump administration, people are not really sure what is going to happen next," Ikemizu said. "So investors want to hold positions in gold", he added.
US President Donald Trump had condemned Monday the suspected chemical weapons attack on Syrian rebel areas and warned that the US might seek to hold not just the Bashar al-Assad administration, but his patrons -- Russia and Iran-- accountable for the attacks. The warning stoked the geopolitical tensions and the US and Russia clashed at the UN over the issue. These developments led to fluctuations in the markets across the globe and impacted the gold prices.
In India, gold prices rose by Rs 300 to touch Rs 31,850 per ten gram Wednesday at the bullion market on continuous buying by local jewelers amid a firm global trend, reported PTI.
Investment in gold is considered as a hedge against inflation in the country and people are increasingly looking at the precious metal.
In the global market, the yellow metal got a boost Tuesday as well. Investors in gold are looking ahead to this week's Federal Reserve's minutes on its last policy meeting and the US CPI (Consumer Price Index) data.