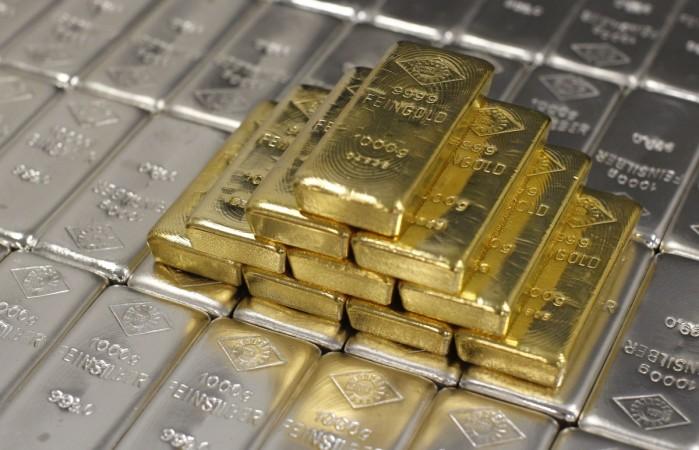 India's gold imports fell for the fifth month in a row in 2016. The yellow metal witnessed a decline of 29.49 percent in February, 80 percent in March, 60.47 percent in April and 39 percent in May of 2016 from the year earlier period.
From a high of $4.9 billion in March, the value of import plummeted to $1.26 billion in June 2016.
Another key import product, oil, also witnessed a 16.42 percent fall in June 2016. India's oil import bill for the month was $7.2 billion, while $8.6 billion was imported in the corresponding period last year. While non-oil import was 4.11 percent lower at $23.4 billion in June, overall import for the month was 7.33 percent lower to $30.6 billion.
The government data released on Friday noted overall goods export for June stood at $22.57 billion. It said the positive growth was helped by exports in non-petroleum goods, which witnessed 3.06 percent increase.
Incidentally, India's export turned positive for the first time after 18 months in June. Since December 2014, weak global demand, fall in commodity prices and uncertain economic growth had disrupted exports the world over, also holding back India's.
The Mint reported that 17 of the 30 export items saw a rise, including major ones like pharmaceuticals, chemicals and engineering goods that grew 0.07 percent, 14.4 percent and 0.9 percent, respectively. The rest of the items, led by petroleum products, gems and jewellery and textile, declined.
"The turnaround in the headline exports numbers has come about in the face of pick up in some agri products and iron ore," TS Bhasin, Chairman of the engineering exporters apex body, EEPC India, said to Business Line. "However, the key sectors of engineering, gems and jewellery and petroleum products stay muted, requiring further support for improving the competitiveness in a difficult global market..."
WTO statistics indicate that the growth in exports fell in June for all important export destinations like the United States, China and Japan, except for the European Union. Brexit and its resultant depreciation in British pound value is, however, expected to further bear on India-EU trade, especially throwing up difficulties to smaller exporters who have not hedged their currencies.
Contraction in oil and gold import, and expansion in exports of non-petroleum goods, helped India's trade deficit narrow to $8.1 billion in June from $10.8 billion in same month last year. However, on a month over month basis, trade deficit expanded in June from $5.8 billion in May.
April-June quarter
Cumulative growth in export for the April-June quarter, however, fell 2.07 percent to $65.3 billion as against $66.6 billion in the same quarter last year. Imports, during the same period, were 14.53 percent down to $84.5 billion from $98.9 billion.
The trade deficit for goods in the June quarter was $19.2 billion as against $32.2 billion seen in April-June quarter of 2015.