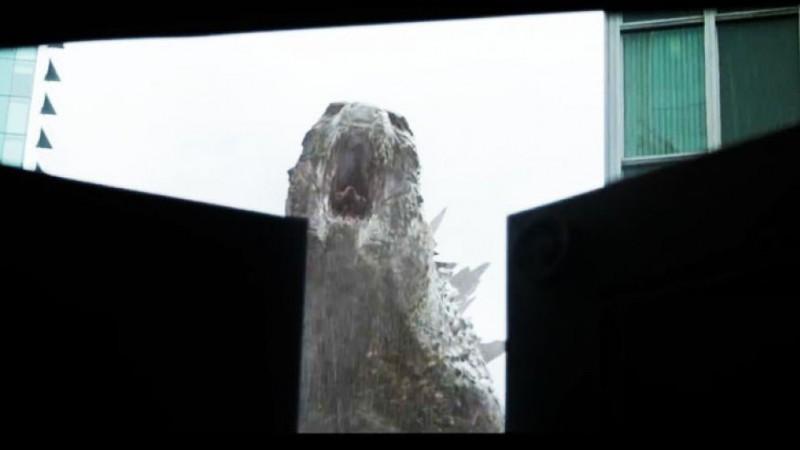 "May 16th: He is coming. He will bring destruction. He will shake the world. The legend has returned," an observer sums it up for what is to come, after seeing the trailer of Godzilla on You Tube.
The latest promo of this summer's grand reboot of Godzilla is out and fans are being offered a preliminary glance of the path of destruction that the famed deadly creature is leaving before the film hits theaters on May 16.
As the second full trailer of the $160-million disaster epic released on Monday, moviegoers now have more idea of what is to come, with thrilling glimpses of the city being tugged to the brink of doom by the radioactive lizard.
The movie's leading man, "Breaking Bad" star Bryan Cranston, is featured prominently in the trailer where he looks really nervous and frantic, summing up the destruction the monster will bring to humanity if it isn't stopped.
And it is rather quite fair to say that it really isn't looking good for the humanity!
Apart from the frantic Cranston, the trailer also includes Aaron Taylor-Johnson as his son named Ford, and Elizabeth Olsen as Ford's wife.
The sneak peek gives us a hint of some of the most catastrophic scenes one would ever see in a disaster epic, with San Francisco and Las Vegas being flattened by the rampage of the gruesome reptile.
Directed by "Monsters" helmer Gareth Edwards, the film also boasts of respected names in the film industry like Elizabeth Olsen, Ken Watanabe, Sally Hawkins and Juliette Binoche.
Check out the trailer below: