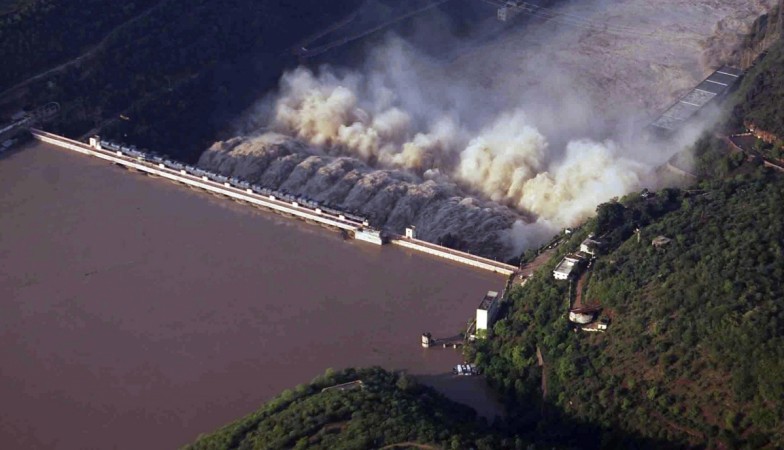 Heavy downpour in several regions of Telangana and Andhra Pradesh has caused the Godavari water level to rise by 11 feet triggering flood alerts in several areas in the two states.
In Andhra Pradesh, areas surrounding Dowleswaram barrage in East Godavari district is facing flood threats as river water level is increasing alarmingly. District authorities have issued flood alert in the area, although, a danger alert would be issued when the level rises to 12.5 feet.
'So far, as per available information from irrigation officials, the water level at Dowleswaram barrage is more than 11 feet and water level is rising alarmingly due to good rains in catchment areas," Financial Express quoted District Collector Neetu Prasad.
While in Telangana, the swollen Godavari river is flowing at a level of 53.6 feet. The risen water level had already affected regions surrounding Bhadrachalam in Khammam district, flooding agricultural fields and several villages on Sunday night.
The incessant rainfall has hit transportation in several affected districts as the flood water has covered the road adjoining several villages in the area.
It has also brought down the coal production in the state-owned Singareni Collieries Company Limited. While affecting coal production at the rate of 40,000 tonnes a day, the rainfall and flood has submerged many sections of the Colliery, The Hindu reported.
The situation will worsen as the authorities have reportedly said the water level is expected to rise by the evening.
India has witnessed several flood situations this year at many parts causing loss to life and property. Jammu & Kashmir became the latest victim of the natural disaster a few days back and the situation is said to be grim still.