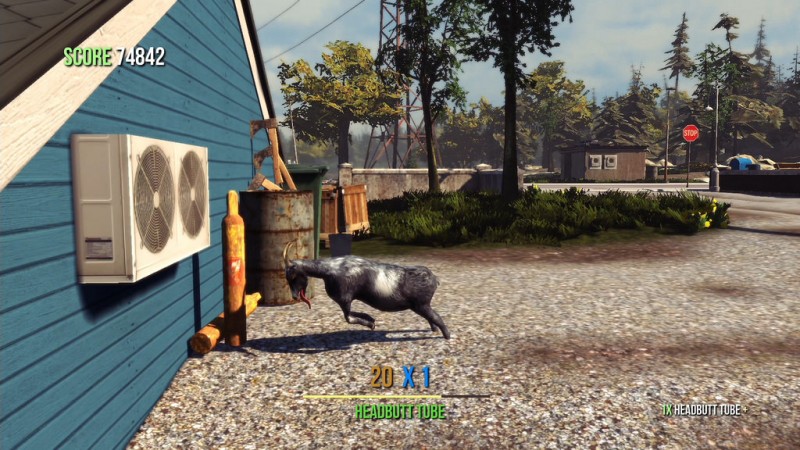 Sony will be bringing the crazy and hilarious goat from the Goat Simulator video game to PlayStation owners soon as it partners with its developers, Coffee Stain Studios.
Though the highly popular game was initially available only on Windows, Linux and Mac platforms, it soon debuted on Android, Apple and Xbox. PlayStation owners wanting to be the goat will now also get a chance to do so.
The game will allow players and their goat to fly. But they will have to make use of a jetpack and a helicopter by wrapping them with the goat's long tongue!
And yes, the goat can blow up almost anything without it being injured in any way. There aren't any goats in the gaming world that can do this for sure. Like other goats, this goat too can headbutt anything. It can easily compete with the skater games and pull out some mid-air tricks.
The game will also have multiplayer support with PS3 offering them local co-op for two players. However, PS4 owners can go multiplayer with four players.
The official PlayStation post also mentions about Sony working on a virtual reality technology for Goat Simulator called GoatVR, which will be debuted in the upcoming PlayStation versions of the game. It went on to say that GoatVR is the most authentic "simulated GoatVR experience" and can be played without a helmet, since Sony is still working on a headset.
The game will be released for PS3 and PS4 on 11, August, 2015.
(YouTube Courtesy: CoffeeStainStudios)