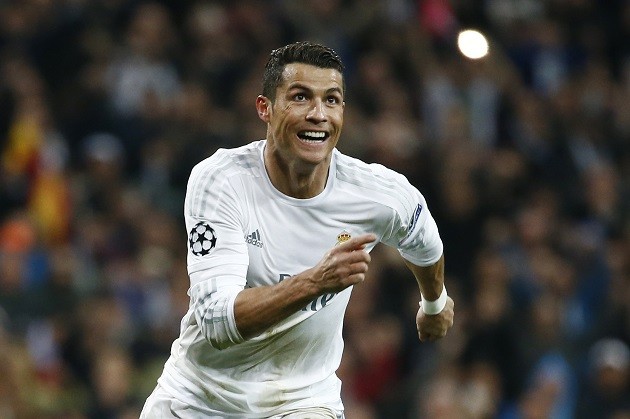 Cristiano Ronaldo showed why he is one of the best players in the world, yet again, by stepping up when his Real Madrid team needed the most. In trouble, after a poor first leg, Real Madrid required a few moments of inspiration from their talisman, and they got that as Ronaldo fired a hat-trick to take his team to a 3-0 victory over Wolfsburg.
Having given away two goals in the first leg, Real Madrid needed to start this match on the front foot, and they did that, scoring two goals in the space of a minute, with both of them coming via Ronaldo.
The first one was an opportunistic one, with the ball coming all the way to him at the far post, before the Portuguese made no mistake with the finish. The second one was a goal that any centre-forward would have been proud of, with Ronaldo leaping high to head a corner into the back of the net. At 2-2, on aggregate, the tie was far from over, as a Wolfsburg goal would have meant Real needed another two more to advance.
However, with the tie on a knife's edge, Ronaldo cut the tension in some style, firing home a freekick to give Real Madrid a 3-2 advantage, a lead they did not relinquish.
"It's always difficult to come back from 2-0," Ronaldo told Real Madrid's official website. "It was a perfect and magical night for me. Goals are in my DNA.
"At the Bernabeu comebacks are always on people's lips. Real Madrid have had many a comeback in their history and we managed one (against Wolfsburg) too, so the side is very happy. The supporters were amazing and we must thank them and say well done to them too. It was a perfect, magical night."
Real Madrid manager Zinedine Zidane was naturally all praise for his superstar forward, who single-handedly took Real Madrid into the semifinals against a really good Wolfsburg side.
"It was a special night and we got what we were looking for. Cristiano Ronaldo is proving he is the best player in the world," Zidane, himself far from a stranger to Champions League masterclasses, was quoted as saying by UEFA's official website. "He also needs his teammates and wants to talk about what they have done together. He is special because not every player can score three goals in one match."