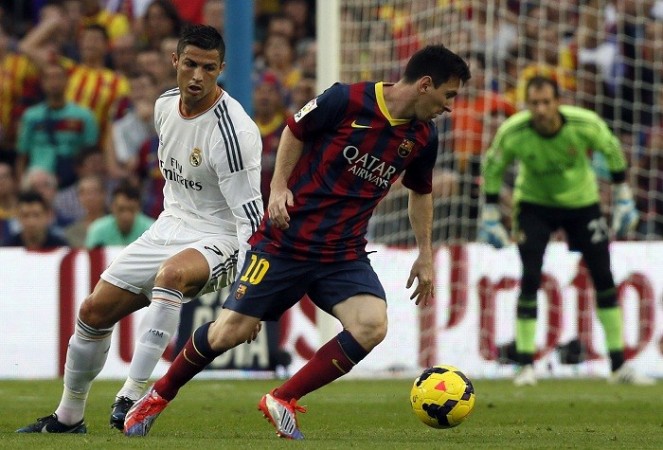 Cristiano Ronaldo has stepped into the shoes of David Beckham as the richest active footballer in the world, according to the Goal Rich List published on Monday.
Ronaldo usurped Beckham at the top of the list following the retirement of the latter from the sport. The Real Madrid star has jumped into the top of the table £122 million a tad more than Lionel Messi (£120.5) million, who comes in second in the list.
A little surprisingly, Samuel Eto'o features third in the Goal Rich List, with earnings of £70 million, thanks largely to the lucrative €20 million (£16.5 million) a year contract he enjoyed for two years with Russian side Anzhi Makhachkala.
Eto'o signed a one-year contract with Chelsea after leaving Anzhi last summer, and is still on a considerably high salary.
Following Eto'o is Wayne Rooney, who recently became the highest paid footballer in the English Premier League after signing a five-and-a-half year contract with Manchester United worth around £300,000 a week.
According to the list, Rooney's, earnings, after taking sponsorship money also into consideration, as is the case with all the players, amounts to a sweet £69 million. Incidentally, Rooney is the only British player in the top ten list.
Kaka might look like a spent force more often than not on the field nowadays, but the Brazil great is still worth £67.5 million, with compatriot Neymar (£66 million) coming sixth in the list, while another Brazilian Ronaldinho (£64 million) is seventh.
The three Brazilians are followed by Sweden and PSG striker Zlatan Ibrahimovic, who has been in brilliant form on the field this season, with the outspoken and always entertaining forward worth £57 million.
Italy and Juventus goalkeeper Gianluigi Buffon (£52 million) comes in ninth, with Arsenal legend Thierry Henry, currently plying his trade with the New York Red Bulls in the MLS, rounding off the top ten with £47 million.
For a detailed list, click the link HERE.