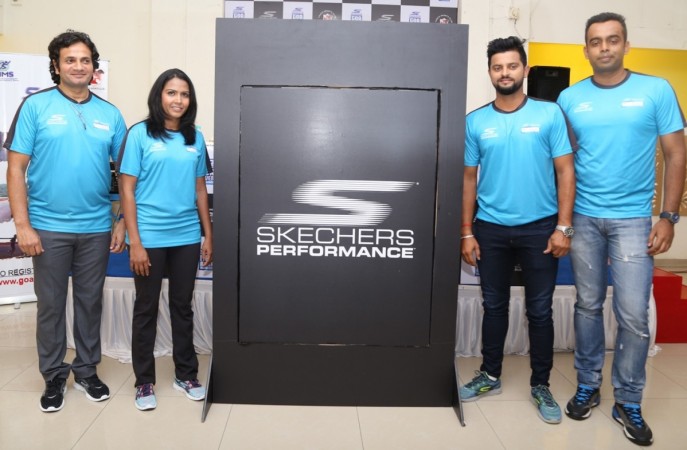 The 'Skechers Performance Goa River Marathon' (GRM), one of the top 5 marathons of India organised by Vasco Sports Club, returns to action on December 10. This is the 8th edition of the 42-km run in paradise along the pristine blue waters of the Zuari River.
Skechers, the American performance and lifestyle footwear brand, returns as the title sponsor of the event.
Indian cricketer Suresh Raina and long-distance runner from Nashik, Kavita Raut (Tungar) were present for the announcement of the event on Thursday October 12.
"Being associated with Skechers performance has always been a rewarding experience. The brand has always helped me to elevate my performance by bringing in the best running shoes which really make a difference to my game," mentioned Kavita.
"It is important to be on top of my game, with the Skechers Performance Goa River Marathon has now become a global platform for all the professional athletes for long distance event."
About Skechers:
Skechers India, designs, develops and markets a diverse range of performance and lifestyle footwear for men, women and children and now stretching head to toe with their latest addition of apparels and accessories.
Skechers is available in India and over 160 countries and territories worldwide via department and speciality stores with more than 2,305 Skechers Company-owned and third-party-owned retail stores, and the Company's e-commerce websites.
The Company manages its international business through a network of global distributors, joint venture partners in Asia and the Middle East, and wholly-owned subsidiaries in Canada, Japan, throughout Europe and Latin America.
About Vasco Sports Club:
Vasco Sports Club is one of the oldest football clubs in India founded in the year 1951. The club has earned appreciation in Goa and India right from the Portuguese era.