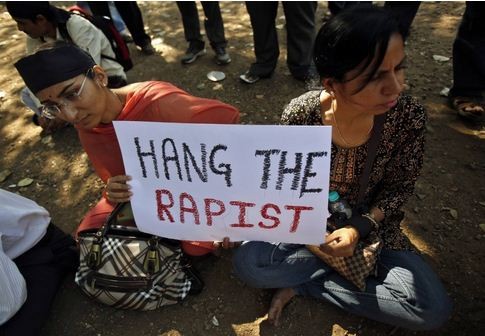 Nearly four days after the rape of a seven-year-old girl in Goa, the victim's parents on Thursday claimed that the school staff tried to tamper evidence of the sexual assault.
The parents alleged that the school tried to destroy the evidence by washing the victim's clothes and cleaning up the crime scene.
"School teachers washed her clothes, gave her bath and cleaned the toilet after the sexual assault," the parents told Press Trust of India.
"This was done before police were informed about the incident," the father of the victim said, adding that the school called him on Monday saying that his daughter was sick.
The father also accused the school management of hiding the matter. "The gates of the school should have been sealed when the incident came to notice. But that was not done. There is clear negligence on part of the school and also an attempt to destroy evidence," the father said.
He also claimed that one of the school teachers told him that his daughter was bleeding when she was brought before the principal.
The school management said that they would call a special meeting with the parents and agitated locals on Thursday to clarify its stand on the issue.
The girl, a student of class II, was raped on Monday by an unidentified person during recess time in the school toilet next to the headmistress office. Following the incident, police detained the headmistress of the school for negligence of duty.
Goa chief minister Manohar Parrikar on Tuesday directed Crime Branch to investigate the incident.
"The Crime Branch will probe the complaint of rape and negligence by the headmistress separately," the chief minister said, according to IANS.
Police have released a sketch of the accused and also announced a ₹50,000 award for providing information related to the rapist.