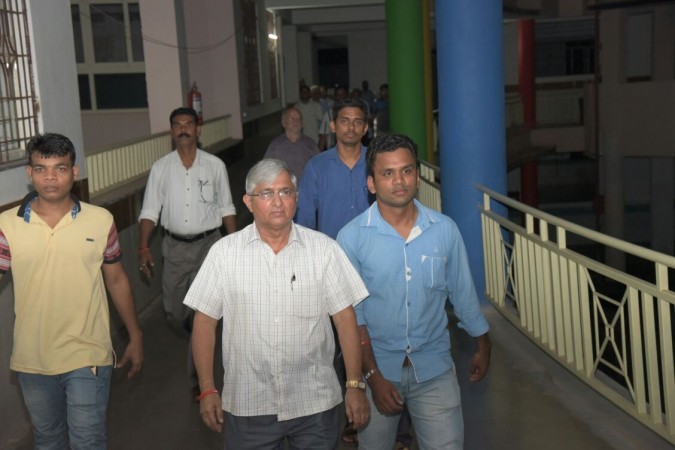 More than 400 Rashtriya Swayamsewak Sangh (RSS) volunteers in Goa resigned on Wednesday after state chief Subhash Velingkar was sacked. The decision was taken after Velingkar said he would be floating a party to contest the 2017 Assembly elections against the BJP and waved a black flag in front of Amit Shah.
The new party is supposed to campaign for regional languages like Konkani and Marathi to be the medium of instruction for primary education in Goa. It will also demand that grants be withdrawn from schools teaching in English.
"All office bearers from the district units, sub district units and shakhas with hundreds of others have decided quit from the RSS, until Velingkar Sir is reinstated. We will not work for RSS until the decision to strip him as Goa Vibhag Sangh Chalak is revoked," said Ramdas Saraf, south district pramukh of the RSS.
The RSS had shown the door to Velingkar, who has been associated with the organisation for 54 years and is one of the most popular and powerful leaders in the state, as he said that he would start a party.
"One cannot remain in the RSS and carry out political activities. Since Velingkar has announced that he would launch a new political party, the RSS needs to relieve him of his responsibilities," RSS All India Prachar Pramukh Manmohan Vaidya said. "RSS is not a political organisation but its members are free to carry out political activities if they want but only after they have formally separated from the RSS," he added. Even BJP members who were a part of RSS have had to resign to join politics, he said.
Velingkar also accused Union Defence Minister Manohar Parrikar of "betraying people's trust" as he did not push for regional language as the medium of instruction in the state. Velingkar, who is the head of the Bharatiya Bhasha Suraksha Manch in Goa, has been critical of the BJP and the chief minister and has also been critical of BJP returning to power in 2017.