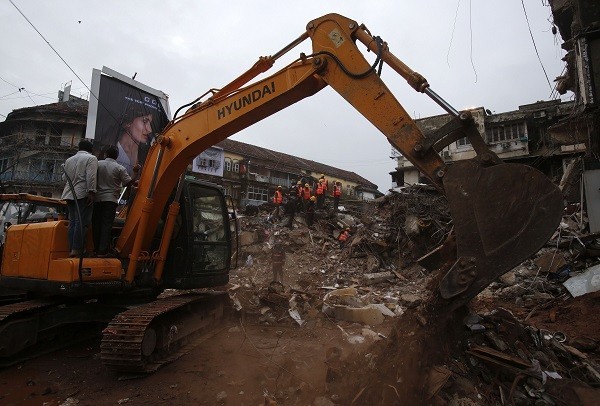 At least 12 people are still trapped inside an under-construction building, which collapsed in Canacona town of Goa on Saturday, killing 13 workers.
A portion of the five-storey Ruby Residency in Canacona town, nearly 73 kilometers from capital city Panaji, collapsed while approximately 40 people were working at the site.

View Larger Map
The mishap killed 13 workers and at least 11 were injured. However, more than a dozen were trapped in the debris when the Indian Army were called in to help with the relief and rescue operations.
"Eleven dead bodies have been recovered and 2 more dead bodies seen inside rubble. There at least 12 people still inside," Lt Col Amrish Kumar, who is leading the rescue operations, told ANI.
No less than 450 troops were deployed late last evening at the construction site, which have now been reduced to 150. Lt Col Kumar said that 17 people have been rescued so far.
As per NDTV reports, real estate firm Bharat Developers and Realtors Pvt Ltd, based in Mumbai, was carrying out the construction work.
Upon hearing about the mishap, Goa Chief Minister Manohar Parrikar announced that an FIR has been lodged against the builder, contractor and municipal engineer in-charge.