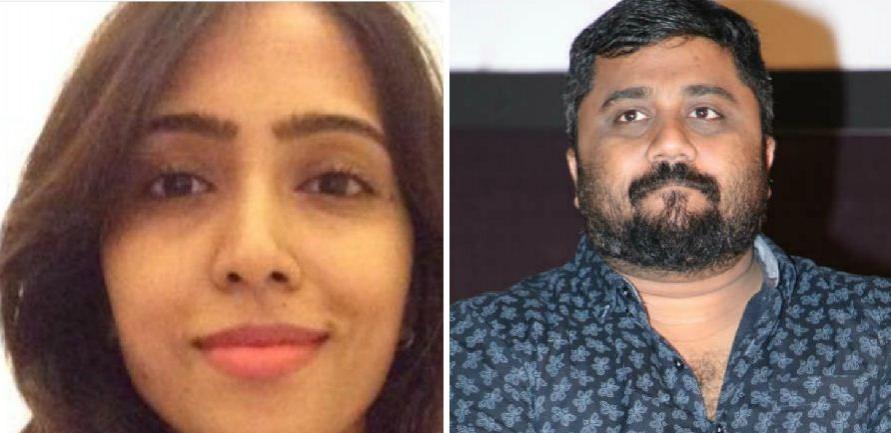 Neha Gnanavel, the wife of leading Tamil producer KE Gnanavelraja, has garnered massive support from her followers on Twitter for her bold statement where she called some heroines as "home-wreckers" and termed them as "prostitutes" before deleting the tweets.
Her followers have showered her with support and have praised her courage to speak out openly. They have also demanded her to expose the names of the actresses who, according to her, are homewreckers. "Neha, "if you are 100% sure about what you are saying", just name them here, let them get ashamed. we are with you," a follower wrote on Twitter.
Another follower stated that she might be termed as "mental" if she opens up on such issues. "Sorry, to say this ma'am. But if u try to expose, you will b termed as Mental by your own industry colleagues. This what happens to Suchitra of Suchi leaks[sic],"
However, another follower wanted to her to expose the men, who seek sexual favors from actresses so that they can work in films. "Very good mam. But with same spirit expose the male perverts of the industry as well. There are many married men within industry who openly run behind heroines also. Definitely you will have those information and expose that also [sic]," he wrote.
Here is the text of her deleted Tweets:
Some heroines are desperate home wreckers. Most of them are bed ready. They keep stalking married men. Women are the real enemies of women and they have ruining lives. Even men have been encouraging such acts and this has been spoiling the reputation of their families... I have the list of such heroines and will expose them soon. I have no issues with my husband but it is because of several incidents around me, I am here to share these."
yes definitely there are two sides of the story!,our men entertaining and allowing them what gave them the courage to touch ones happy family for sure, don't deny the very first fact!! But what about the bitches who dares knowing or thinking!,the wives or family members will not blow it up to keep up their family reputation!! High time us women stood up and expose these home wreckers and give an open warning to all those whose even coming to the think of it...beat up these bitches like how u would do the guy who played in women's Iife....men or women, life rules are the same!! There are no strong laws or punishments for those who knowingly ruin a happy family....of course no man is a child but what about those men who have kept the limits yet these bitches stalk and create such situations?! What abt those who have not done anything wrong but by just pressurised with emotional dramas?! What do we do with women who desperately tame and taunt without any guilt?!
Not generalising or being offensive! Not meant to hurt the purely professional and good women in film industry..but isn't it the ugly fact of the film industry that some heroines are worese than the sex workers?|| Desperate home wreckers! Whether the industry men ask for adjustments or not most of the women are bed ready!! They keep stalking the men, mainly married men! Do these women really have not choice to say no and walk out of it when asked for adjustments?!! Does the adjustments even exist? Or is it so forced may be may not be? But it's the attitude and choice these women make, to make it big in the industry...and keep that money flowing and to stay in paparazzi! We talk about feminism and women rights, but the ugly truth is a women are women's enemies and life ruiner sometimes or today most of the times!! Where do u get such voluminous love and attention?! And these women are given all the respect and celebrated not knowing the rel face of hers....such evil bitches has to be exposed and put them where they belong!!
Later, in another post, she clarified that she has no issues with her husband.
"Well some sensitive things are not for entertainment! My post was not my domestic problem which I brought it here! Nor I by an issue with my husband! It's my encounters and many incidents of people around us, of how these bitches constantly follow and chase married mens life ... if a woman wants to talk boldly about it but ppl naming it as leaks?!! lam sorry! lam not here to get attention or create a drama... I have to delete the tweet as it wasn't doing any good here of talking about an issue which women face by women itself... Certain comments about my husband was hurtful as poor him has got nothing to do with me standing for few facts! Understanding the sensitivity I by to delete but I will reach wherever it takes to bring a warning to all these show women...social media is very powerful so pls do support in a sensible way to be heard."
Note: Her post is not spell checked.