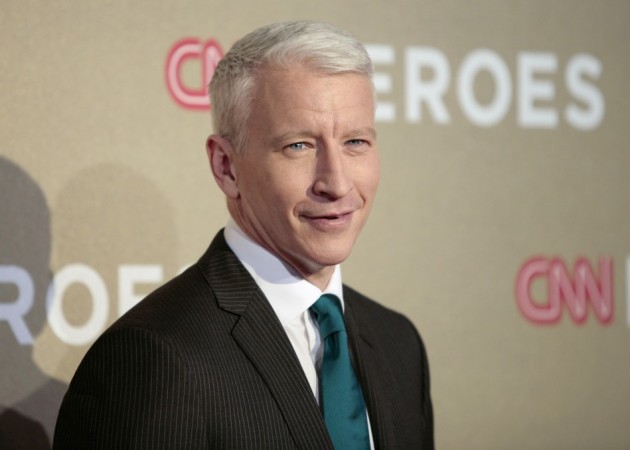 Popular CNN anchor Anderson Cooper, who hails from the Vanderbilts - one of the wealthiest families in America, has stated that he will not receive a dime from his mother Gloria Vanderbilt, out of the whooping $200 million-worth inheritance.
"My mom's made clear to me that there's no trust fund," Cooper told Howard Stern on his radio show. "There's none of that."
Gloria is the great-great-granddaughter of railroad and shipping mogul Cornelius Vanderbilt. The 90-year-old, who still looks stunning, is a Manhattan socialite and former denim designer, and is worth $200 million, US Magazine reports.
And Cooper, who himself is a household name in the US, said that he was perfectly fine with not receiving anything at all, adding that getting an inheritance would mean not being motivated towards success of one's own.
"I don't believe in inheriting money," he said. "I think its an initiative sucker. I think it's a curse."
"Who has inherited a lot of money that has gone on to do things in their own life? From the time I was growing up, if I felt that there was some pot of gold waiting for me, I don't know that I would've been so motivated."
The 46-year-old is now a popular name in the field of journalism. The CNN personality, nicknamed the "Silver Fox" by fans, reportedly gets a whooping $11 million a year, through his job in the television network - which might explain why he would not want any inheritance anyway!
"I'm doing fine on my own, I don't need any (money)," he told Stern.
Though Cooper had a privileged upbringing in Manhattan, the Yale grad also revealed that he was never attached to his wealthy background, in part due to his father Wyatt Emory Cooper - the American author and screenwriter, who hailed from a humble family with deep Southern roots.
"My dad grew up really poor in Mississippi...I paid attention to that because I thought that's a healthier thing to pay attention to than like some statue of a great-great-great-grandfather who has no connection to my life," Cooper pointed out.