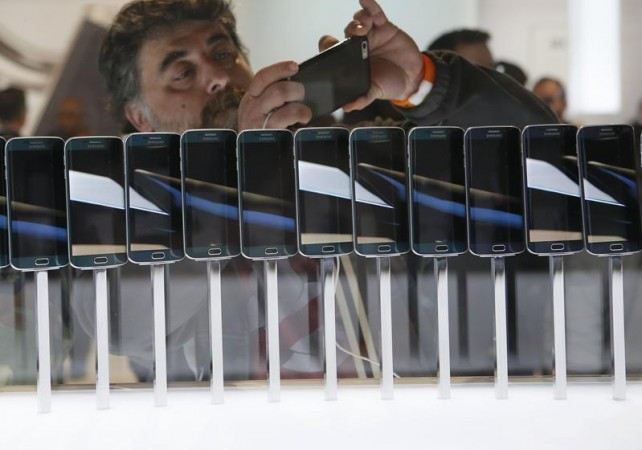 Around 292 million smartphone units were shipped in the first quarter of 2016, according to the 2016 first quarter smartphone shipments report released by Market research firm TrendForce. The number is an 18.6 percent drop compared to the previous quarter, and is 1.3 percent lower on a year-on-year basis.
The steep decline in shipments is mainly attributed to the saturation of smartphone sales in developed markets like Americas and Europe. This has apparently impacted Apple the most.
The Cupertino-based technology firm posted its biggest decline in iPhone shipments in the quarter, with numbers dropping 43.8 percent from 75 million units in last year's fourth quarter to just 42 million units in the first quarter of 2016. Even Apple's newly launched iPhone SE is unlikely to turn things around for the company in the next quarter, the TrendForce report stated.
"As the budget model, iPhone SE will support Apple's overall shipments in the second quarter before the next major iPhone release. However, iPhone SE is going to face severe price competition from Chinese branded products in its target market, which is the mid-range device segment. This year's iPhone SE shipments are projected to come in below 15 million units and they are unlikely to help turn around the weak annual shipment result for Apple, [sic]" TrendForce smartphone analyst Avril Wu said in a statement.
Apple's arch-rival Samsung was able to exceed market expectations by a small margin, and was able to ship 81 million smartphone units and achieve 2.5 percent growth over the previous quarter, thanks to strong Galaxy S7 and S7 Edge sales.
On the other hand, Chinese smartphone-makers Huawei, Lenovo, Xiaomi, Oppo, Vivo and others witnessed robust growth. They accounted for 42.9 percent of global smartphone shipments, up from 41.5 percent in the previous quarter, thanks to encouraging sales in emerging markets like India and China.
Top Six Global Smartphone Brands by Worldwide Market Share, 4Q2015-1Q2016 (Courtesy, TrendForce):
Company
1Q2016
4Q2015
Ranking
Market share
Ranking
Market share
Samsung
1
27.80%
1
22.10%
Apple
2
14.40%
2
20.90%
Huawei
3
9.30%
3
9.50%
Lenovo
4
5.80%
4
5.0%
Xiaomi
5
5.50%
5
5.0%
LG
6
5.10%
6
4.5%
Others
--
32.10%
--
33.10%
Shipments Total (Unit: K)
291,700
358,199
Related