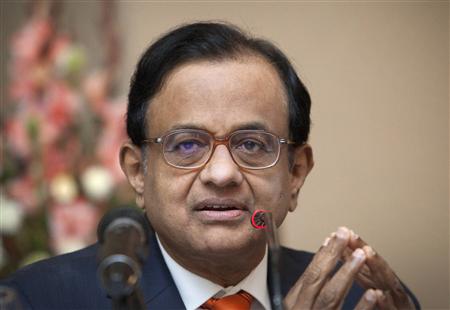 Union Finance Minister P Chidambaram on Saturday expressed concerns over the current position of global economy, while underscoring the Indian government reforms to improve the investment climate in the country.
Speaking at 26th Meeting of the International Monetary and Financial Committee (IMFC) in Tokyo, Chidambaram said that despite several financial measures global economic outlook continues to be a major concern and that growth is faltering across regions, including in emerging market economies.
The finance minister said that the government has implemented several reforms to revive growth, including the liberalisation of foreign direct investments in the retail and aviation sector.
"To improve investment sentiment and put the economy on a sustainable higher growth path, the authorities have taken several measures in the recent period such as liberalizing FDI norms for aviation and multi-brand retail and significant pass through in fuel prices," he said.
He also forewarned that inflation is likely to remain sticky as rising global commodity rates, particularly energy prices, pose a major risk to growth and inflation.
"In order to contain fiscal deficit, the authorities have decided to cap the subsidies to below 2 per cent of GDP. Recently, the authorities have also raised the domestic price of administered petroleum products to contain fuel subsidies. Public debt continues to follow a downward trajectory with the Central Government's gross debt expected to fall to 45.5 per cent of GDP during 2012-13," said Chidambaram.
He said that the financing of the widening current account deficit will continue to remain a challenge against the backdrop of an uncertain global macroeconomic environment and slowing domestic growth.