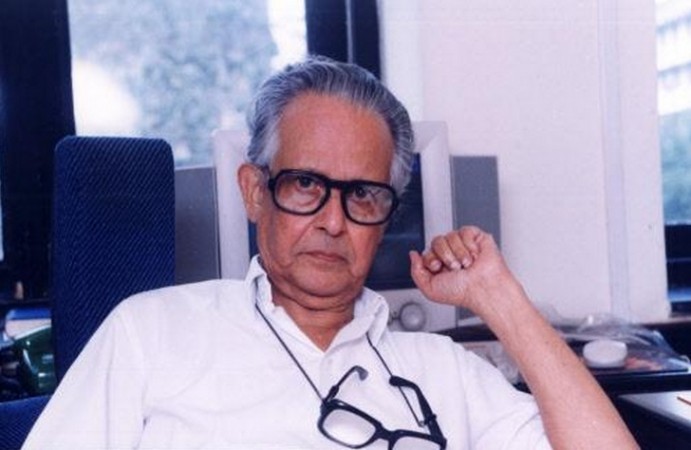 The Maharashtra government has announced state funeral for India's eminent cartoonist RK Laxman, who died at the age of 93 on the evening of India's 66th Republic Day.
Chief Minister Devendra Fadnavis will attend the last rites of Laxman, who will be accorded the state funeral in Pune on 27 January, an official from Chief Minister's Office told PTI.
The celebrated cartoonist was admitted to Deenanath Mangeshkar Hospital in Pune on 17 January for urinary tract infection and later, he suffered multi-organ failure. He was shifted to the intensive care unit (ICU) of the hospital where he was put on ventilator support.
Although his condition was critical, the doctors had then said that Laxman was stable and responding to treatment. However, he could not survive as his health deteriorated.
Laxman, brother of late novelist RK Narayan, is survived by writer wife Kamala, retired journalist son Srinivas and daughter-in-law Usha.
Laxman's cartoon character "The Common Man" spoke in behalf of every average Indian via a small column - "You Said It" - in the Times of India newspaper, which he joined the year India got its independence, 67 years ago.
His cartoons were not only the gentle reminder of a man's everyday life; but a sharp satire on the political and social status of the society, which stands true even today.
He was famous not only for his "The Common Man", but was highly acknowledged for his distinguished characteristics of the caricatures he drew.
According to a TOI report, "What set him apart from his peers were two incomparable gifts. One was to portray the characteristic traits of a public figure with flawless accuracy" and second to bring out the most distinctive physical features of a figure.
"... he did something more significant: through a facial expression, a pose or a gesture he sought to reveal, so to speak, his or her inner self," the report said.
"Many a cartoonist drew Nehru with his bald pate and a rose in the lapel of his jacket. But it was Laxman who depicted him as a patrician forever lost in his lofty thoughts. Indira Gandhi's hooked nose was the delight of all caricaturists. But the expression on her face drawn by Laxman — a hint of haughtiness — revealed with exceptional exactitude her character," TOI describes Laxman's uniqueness at drawing the caricatures.
Now, the humour he gave birth to, "hasya rasa", has gone with him. And what is left today is his works and his most notable and loved character "The Common Man", which "is well and truly orphaned", as the TOI says.