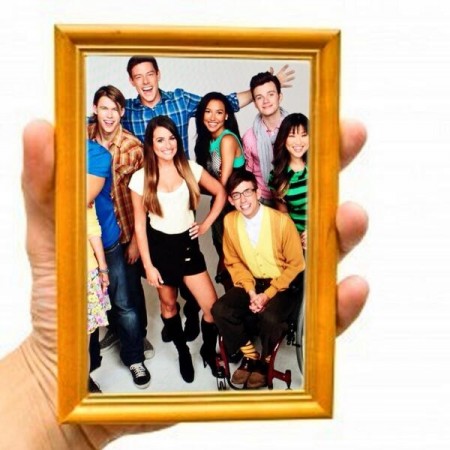 Co-Creator of "Glee" hinted Wednesday that the next season of the series (season 6) will be the last, PEOPLE reports.
Following lead character Cory Monteith's death from drug overdose, a lot has been going on with popular television series "Glee." The series is currently airing its fifth season and an episode was dedicated to their much loved "Finn." At a media event honouring FX Networks on Wednesday night, Ryan Murphy, the co-creator of the series, hinted that Glee Season 6 will be the last of the series, reported PEOPLE.
According to Murphy, the decision to end the series has nothing to do with Monteith's death as it was taken long ago. The production team had decided that the last season, which will air next year, will revolve around Finn and Rachel's (Lea Michele) love story. However, Monteith's sudden death has forced creators to come up with another storyline.
"I always knew that, I always knew how it would end. I knew what the last shot was -- he was in it," Murphy said. "I knew what the last line was -- she said it to him. So when a tragedy like that happens, you sort of have to pause and figure out what you want to do, so we're figuring that out now."
This is not the first time someone associated with the series has hinted Glee will be taking its final bow next season. Murphy's comments only reconfirmed what Fox Entertainment Chairman Kevin Reilly said at the Television Critics Assn. media tour this summer.
Glee Season 5 failed to achieve high ratings as it did last season. The season premier attracted 5 million views and earned a rating of 2.0. The viewership was down 30 percent compared to its season 4 opener. The episode paying tribute to Monteith brought in the highest number of viewers this season. The episode featured numerous emotional performances dedicated to the actor, including Lea Michele's rendition of "Make You Feel My Love."