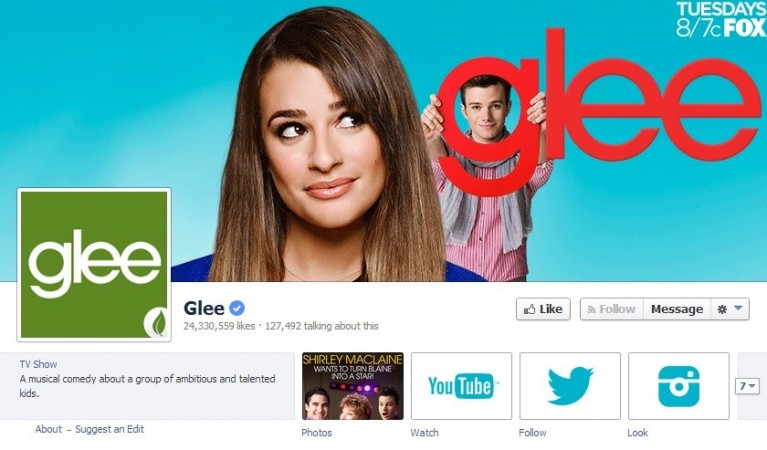 Naya Rivera is going to return for the final season of "Glee." Contrary to the earlier reports, it is being understood that she is coming back in the upcoming season 6. However, the catch here is that Rivera would not be making her appearance as a regular and her days on the show are numbered.
Apparently, it is Rivera, who has requested the producers to shorten her role, as per the TV Line reports.
Rivera is yet to confirm the news of her return.
Previously, it was said that Rivera had a tiff with show's another main lead Lea Michele and this was why the show producers fired her.
Michele had made Rivera and other people wait on the sets due to her personal matters. Rivera went to the producers and complaint about Michele's behavior, as per the reports.
"Lea didn't even know that Naya complained, if that did in fact happen," a source close to Lea had told HollywoodLife. "She (Naya) showed up to the set in really bad shape — she's been acting more and more erratically on set. She went off on one of the producers on the show and they got really upset with her and it escalated from there."
That was the time Rivera was going through break-up issues with Big Sean, which as per the reports had affected her equation with the co-stars.
"Naya's been showing up, clashing with a few cast mates, and [her] behavior's been a little erratic and unpredictable," the source had further said that time. "This time around, she's trying to pin it on Lea. It makes no sense, especially since the two girls were on the set together, but they weren't actually working [on a scene] together."
However, post the spat rumors, Michele had suggested on the David Letterman show that all the rumors are fabricated and all is well between her and Rivera.
"It's really unbelievable the amount of things that can just be completely made up," Michele had told David Letterman as per News.com.au. "And it's really frustrating. The way people like to pit women against each other is really annoying and it's sad."
Meanwhile, show series co-creator Ryan Murphy has hinted to TV Line that "Glee" would come back to its roots in season 6, emphasizing the importance of art education in schools.
"We're working on the last season now, and it really feels like it's getting back to its roots, which I love," he shared. "I'm sort of reinvigorated about it. It's getting back to what I was initially interested in with the show, which was arts in school. The last season is really about the importance of arts education in our high schools... I think people will like it," Murphy said to TV Line.