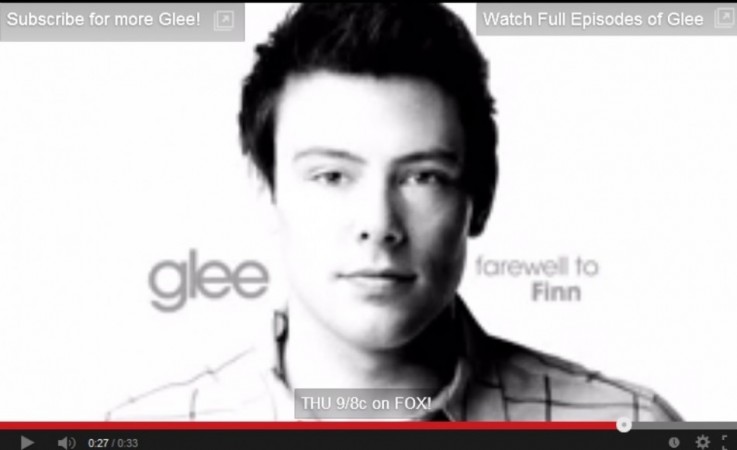 "Glee" took a new twist this week, as Finn Hudson was physically absent when the New Directions went to compete at the Nationals but he was present in spirit and they honored him by performing some of his favorite numbers.
In Finn's absence, Sam took up the responsibility of leading the team and Mr. Shue assured him that Finn would have wanted just that.
The McKinley High School Glee club is also under tremendous pressure to win the trophy this year as Sue has threatened to cancel the club if they fail.
With Sam as their leader, the New Direction took the stage with a medley of Finn's favorite numbers such as "More Than A Feeling," "America," and "I Still Haven't Found What I'm Looking For." These songs were interspaced with footages of Finn singing in the bathroom, crying and even performing on stage.
Stiff competition from Throat Explosion, who sang a mash-up of "Mr. Roboto" and "Counting Stars," snatched the winning trophy from the New Directions, leading to the Glee club's cancelation.
"You didn't lose, the game is just over," Sue told Mr. Shue after deciding to cancel the club. Showcasing her softer side, Sue added that he should be proud of what the club had achieved in the past four years.
The episode also featured Finn's mother Carol (Romy Rosemont) and her husband, Kurt's dad Burt (Mike O'Malley), who came to Los Angeles to support the club her son was once a part of.
Emotions ran high when she said that their final performance felt "like the last of [Finn] leaving, too."
Back in New York City, Kurt (Chris Colfer) informed Rachel (Lea Michele) and Santana (Naya Rivera) that the Glee club had been canceled, and the next episode will see them returning to McKinley High for the 100th episode of the musical drama.
A number of past members are expected to return to the show, where they will demonstrate what the Glee club meant to them. Gwyneth Paltrow and Kristin Chenoweth will reprise their roles as Holly and April and they will perform Pharrell Williams' "Happy."
The 100th episode of "Glee" will air next Tuesday at 8 pm on FOX.