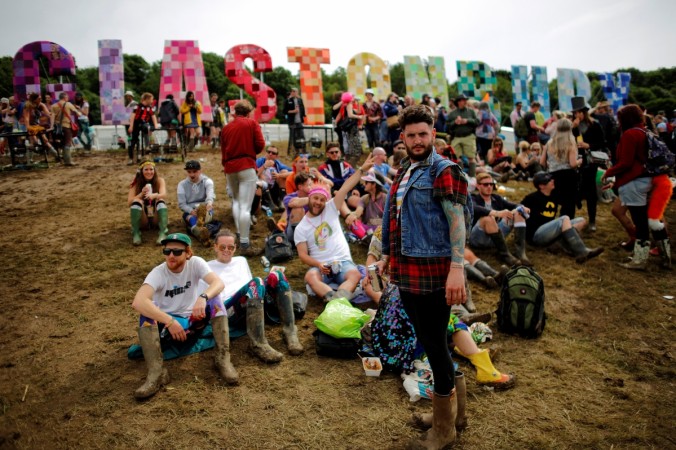 One of the most well-known music festivals in the world, Glastonbury, has featured some of the best artistes/bands of all time in its 45-year-old history. This year, the festival's line-up also looks quite promising with headliners Adele, Coldplay and Muse ready to storm the stage starting Friday, June 24, till Sunday, June 26.
Other notable acts performing at the festival include Explosions In The Sky, Sigur Ros, Foals, ZZ Top, Bastille, The Last Shadow Puppets, Tame Impala, LCD Soundsystem and Anoushka Shankar.
In case you failed to acquire a ticket for the festival and you do not want to miss out on all the action at the festival, there's no need to worry. Like previous years, BBC is covering the event this year, but with a few extra enhancements added to their coverage.
Apart from broadcasting performances from the event on BBC Radio and the TV channels BBC Two and BBC Four, the broadcasting company has also enabled a streaming option of the performances on the BBC Glastonbury website. The viewers can watch the performances of their favourite artistes/bands on the website immediately after they finish performing on stage. The first set of concerts will start at 11 a.m. BST on June 24. (Check out the full festival line-up and timings here and plan your schedule accordingly)
Even if a viewer misses the action till June 26, he or she can watch over 100 performances on the website till July 26. The viewers can also catch the action live on the BBC iPlayer till June 26 and can personalise and view content from the festival via the BBC Music App, which is available on Andriod and iOS.
A live webcam view of the festival is also made available on the website so that online viewers get to experience the overall atmosphere.
For full radio and TV schedule of the festival click here.