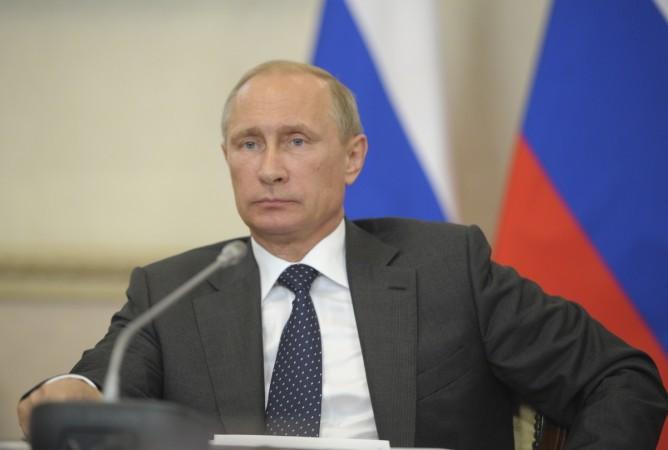 An infamous Russian politician Elena Mizoulina has introduced a bill, which proposes the idea of Russian women being injected with President Vladimir Putin's sperm so that the country sees the rise of a new political and military 'elite'.
Russian media report that such a proposal was made a few days ago, at a round table discussion held on the issue of fertility in Russia. Mizoulina, who is the Chairwoman of Parliamentary Commission on woman's affairs, children and family, said that giving the president's sperm to a woman would improve the "greatness" of Russia and improve patriotism, local publication Trust reports.
"The essence of my proposal is simple," Mizoulina said with reference to the bizarre proposal.
"Every citizen of Russia will receive by mail the genetic material of the President, to get pregnant from him and have a baby. These mothers will receive a special allowance from the State."
The proposal further notes that after the babies are born, they will be given education in elite institution such as Suvorov schools – a type of boarding school in the former Soviet Union and in modern Russia and Belarus for boys of 14-18 years of age. The children will be devoted to the homeland and to the president of the Russian Federation, the lawmaker said.
"Children born to Russian President in the future will form the military and political elite of the state," according to Mizoulina's weird idea.
Mizoulina's suggestion does not come as a surprise because it can be recalled that she was the same Russian politician who has, in the past, suggested exiling all Russian Jews on the grounds that Russia has "enough problems". She also introduced a bill that banned higher education for woman who had yet to give birth.
The latest measure is expected to improve the "demographic situation and the education" of the population in the spirit of patriotism, the local media note. The lawmaker was also recently in news for preparing a draft law prohibiting Russians to have sex in the territory of the Republic of Crimea and Sevastopol, for the strange reason that children born thereof will not be pure Russians.