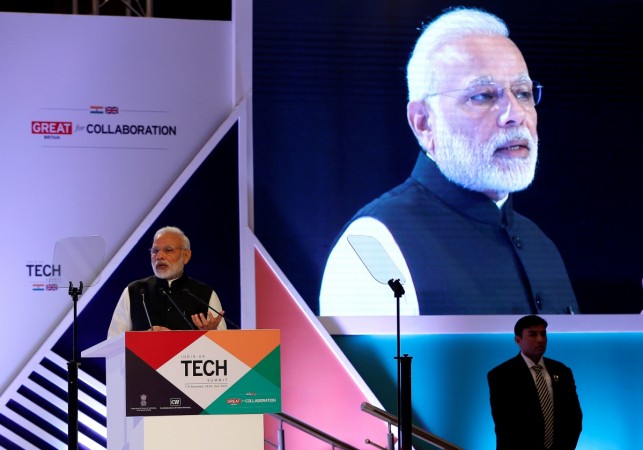 Prime Minister Narendra Modi broke down while speaking at an event in Goa on Sunday as he talked about how he left his family and home because he had promised back in 2014 to make India corruption-free. Upon his return from Japan, the PM appealed to the countrymen to back his efforts to curb the rampant black money threat in the country.
"I was not born to sit on a chair of high office. I left my home and family for the nation. Yes, I also feel the pain. People voted me in to fight corruption. Shouldn't I do it?" he questioned. "We took a key step to help the honest citizen of India defeat the menace of black money. If any money that was looted in India and has left Indian shores, it is our duty to find out about it," Modi said.
Addressing a 10,000-strong crowd, while inaugurating the foundation laying of new civilian airport Greenfield International, the 66-year-old pleaded thrice to the public to give the new policies and guidelines at least 50 days at the cost of the hardships and inconvenience they may have to face.
"Those who want to do politics can do it. Those who are affected by this can cry and make noise but my honest countrymen, please support me for the next 50 days." He added: "The steps taken were not a display of arrogance. I have also lived in poverty and understand the problem of people. This suffering is for 50 days; after cleanliness, not even a mosquito can fly."
In his final appeal, he added by saying: "I know the forces who are up against me. They may ruin me because their loot of 70 years is in trouble. Have more projects in mind to make India corruption-free; cooperate with me for 50 days to ensure this."
Also scheduled in his three-hour visit to the BJP-ruled state is a visit to lay the foundation stone of electronic city in Tuem that is expected to host manufacturing units for electronics components, envisaged under the Make in India scheme.
GMR Airports bagged the contract and were given 232 acres of land for commercial city side development for 60 years on the condition that it be built on the build, operate and transfer (BOT) model for a period of 40 years, extendable by 20 years.