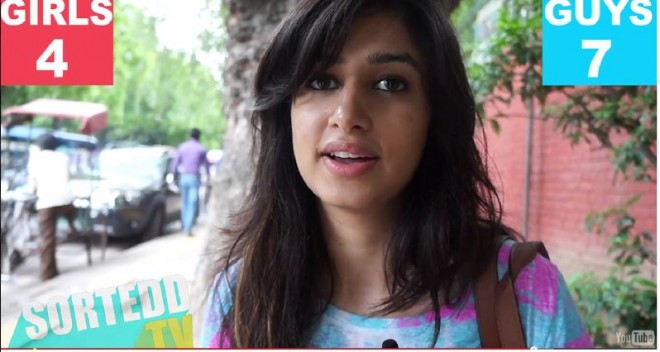 When Russian tennis player Maria Sharapova admitted that she did not know who Sachin Tendulkar was, his Indian fans got upset and chose to abuse the Tennis player on her official social media account, for her lack of knowledge about the cricket icon. But when Indians were asked about sports apart from cricket, most of them were clueless.
Currently, Indians are creating waves by winning gold and silver medals in the ongoing Commonwealth Games 2014 (CWG). India now stands in the sixth position with 41 medals, including 10 gold medals and 19 silver. CWG, which is being held in Glasgow, Scotland, started on 23 July till 3 August.
When the boys and girls of Delhi were asked questions related to CWG, they came up with some funny and interesting answers. The quiz was conducted by SorteddTv, who are famous for making interesting videos and they uploaded a 3-minute, 19-second video on their official video sharing website on 29 July.
In the video, they have shown some funny and interesting answers given by the boys and girls for questions related to CWG, including when and where the current CWG is taking place.
Here are some of the questions and the funny answers:
What are Commonwealth nations?
"I think all the nations together coming to play sports, not all, I don't know," goes a girls reply.
"Bhaiyya, Mujhe nahi pata, sacchi," says another girl.
"UK, India, China," says a boy.
"Commonwealth nations are? Giggles," was the reply by another girl.
A few scored points by saying that Commonwealth nations are those which were former British colonies or dependencies of these colonies.
When and where the last Commonwealth Games held?
Interestingly, a boy replied, "Australia."
A few scored by telling, "In Delhi in 2010."
When and where are the current Commonwealth Games held?
"Beijing," said a boy smiling.
"I have no idea," one girl said.
"Oh ya, South Africa, I think," said another girl.
"Russia," was the reply given by another girl.
Name any one athlete representing India in the Commonwealth Games.
"That shooting guy," a girl replied.
"I don't know," a few honestly said.
Some even said Mary Kom's name, thanks to Priyanka Chopra's upcoming film, "Mary Kom" for making the boxer a familiar person among the youth, but sadly, Kom is not taking part in this CWG.
On the other hand, a few scored points by telling answers like Sushil Kumar and Abhinav Bindra.
So who finally won the game? Sorry girls, the guys won this time with nine points, while the girls just scored six.
Watch the video below: