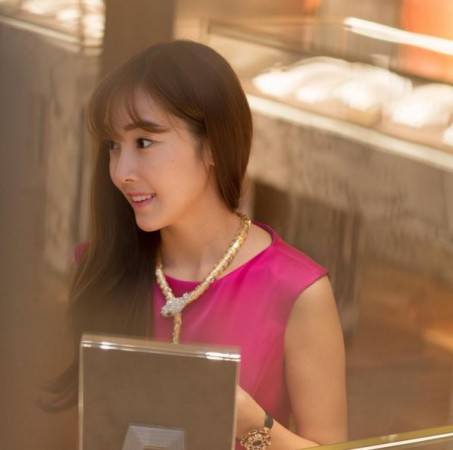 When former SM Entertainment artiste Jessica Jung left Girls' Generation, fans wondered when she would release her solo album. Although the singer did not reveal the exact date of her album release, latest news suggests it's already in distribution.
Jung's solo album will be distributed at her cosmetic line Blanc & Eclare's pop-up shop in Seoul Incheon Airport, the website stated. The kiosk, which will be unveiled on Friday, Feb. 18, will give out signed copies of the album to those who buy cosmetics worth more than $250.
Allkpop quoted the singer's representative as saying: "It is a chance to get the very first solo album signed by our creative director Jessica."
This recent news has inspired fans to think her solo debut date is earlier than previously thought. On her part, Jung has provided several teasers regarding her album on Instagram.
In a recent post, the "Mr Taxi" singer uploaded a video of her in the studio and captioned it: "Sweet dreams..? ?? ? ? ? (sic)" This prompted fans to wonder when Jung would debut as a solo artiste.
Jessica Jung left the band SNSD and SM Entertainment in August 2015 and has focused on her solo career since then.