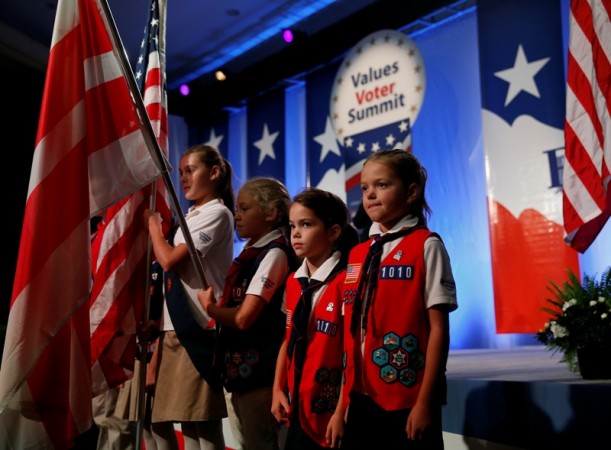 Everything that's available in physical stores these days is available online. Therefore, it was only a matter of time that Girl Scouts of the US sold you their cookies online!
For the first time in about 100 years, Girl Scouts of America will be able to sell their colorful boxes of cookies through mobile apps or custom-designed web pages called "Digital Cookie."
Previously, online sales were prohibited because the main motive was to teach children how to sell directly to people and manage money.
But as technology is taking over all spheres of life, Girl Scouts also decided to try their hand at selling their $3-$4-box of cookies across the country. However, they would need approval from their guardians and scout councils to sell cookies online.
Girl Scouts will be allowed to sell their boxed goodies through an app or their own webpage, which can be accessed only if you have an invite. The website will only have information about price and shipping system and will not have any personal data.
Councils are reportedly being offered one of the two options – mobile or web-based. The mobile app allows tabs for tracking sales and delivery. The web-page also allows similar options and some add-ons where the scouts can make their own page (given they are above age 13) and also put up videos explaining what they plan to do with the proceeds.
"Girls across the country now can use modern tools to expand the size and scope of their cookie business and learn vital entrepreneurial lessons in online marketing, application use and e-commerce," Sarah Angel-Johnson, chief digital cookie executive for the organization was quoted by The New York Times.
There are more than 2 million Girl Scouts in the country with about 80 percent of them selling cookies every year. The cookie box sales make around $800 million per year.
But the main motive here is to promote entrepreneurship. Johnson acknowledged that web-based business was a breeding ground for next-generation entrepreneurs and added that the new program will help the scouts reach a wider audience. The Digital Cookie program will begin this month in some select areas for experimental purposes.
News of the program already has some parents excited.
"During cookie season my daughter is wearing her (scout) vest on the subway and people are so excited to see a Girl Scout. Strangers actually will buy a case of cookies and wait for her to call. This is going to be amazing because now she can just say 'Give me your business card,' or 'I'll take your email address,' send the email and they can be delivered. This is gonna be sweet," Karen Porcher, troop leader at the Bronx whose 11-year-old daughter is in the Girl Scouts, told The Seattle Pi.