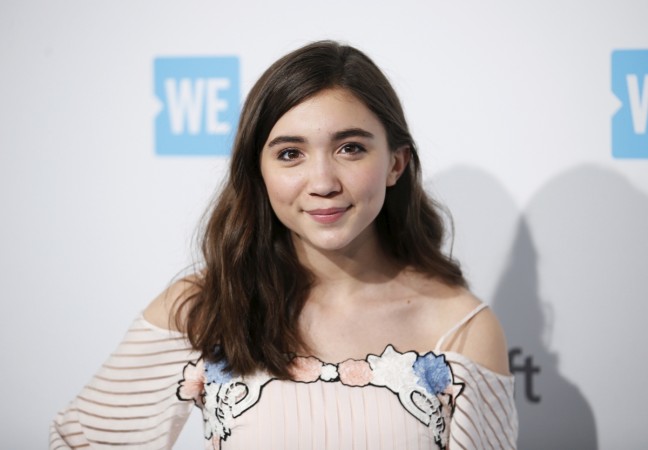 The premiere of "Girl Meets World" Season 3 is just a week away and the showrunners have given the fans an early surprise with a new theme song. The new one has Matthews' family along with Maya (Sabrina Carpenter), Lucas (Payton Meyer) and Farkle (Corey Fogelmanis), recreating the theme song of "Boy Meets World."
While the new theme song evokes nostalgia among fans of "BMW," the season itself will see Riley (Rowan Blanchard) and her friends struggling to survive as small fishes in the big pond that is their new high school. A sneak peak clip from the upcoming season, shared by TV Line, shows the friends trying to stay calm in the new atmosphere, making promises to each other that may be more difficult to keep than they think.
In the video, Riley tells Maya, "I heard that even the best of friendships can come apart in high school. That couldn't happen to us, right?... Promise me that no matter what happens, we will always stick together." However, even before Maya could make that promise the girls get separated by a crowd of students heading to class.
Also Read: Andy works his way back to Haley in "Modern Family" Season 8?
Season 3 will see the friends navigating through high school, while confronting their feelings and emotions. The previous season had set the stage for a love triangle between Riley, Maya and Lucas. Now, they will be seen solving the problem of who will date who, without causing too much of a heartbreak to whoever is left single.
In fact, other characters may even be introduced into the mix to give the teenagers some perspective on life and love. The season will also see the return of Uncle Josh (Uriah Shelton), who had been mostly absent in Season 2. As fans will remember, Maya had a massive crush on him, although the younger Matthews sibling had preferred to date girls older than him or of his age.
It will interesting to see how their stories play out. Meanwhile, you can enjoy the new title sequence for "Girl Meets World," which will tug at your nostalgia for "Boy Meets World," which has been shared by Dovelie Carpenter ღ via YouTube.