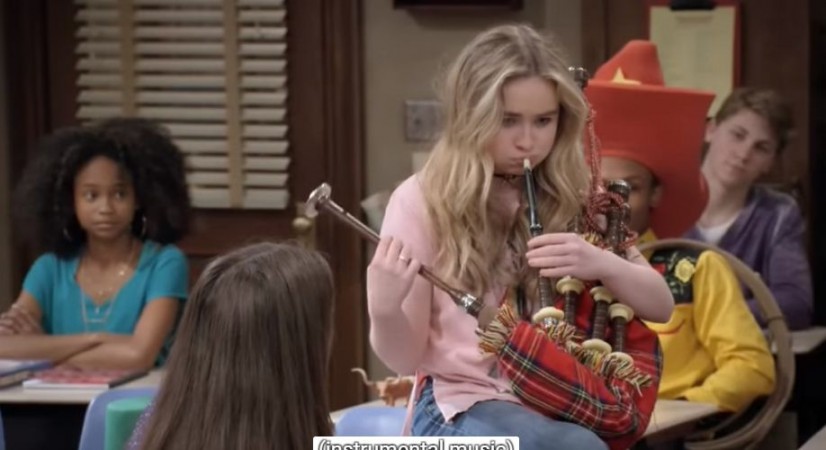 Maya (Sabrina Carpenter) will see herself in a new form of triangle after the resolution of the one with Riley (Rowan Blanchard) and Lucas (Peyton Meyer) in Season 3 of "Girl Meets World." However, ahead of the unfolding of that drama, we will see the girls and their friends learning more about their heritage in the upcoming "Girl Meets Great Lady of New York."
In Season 3 episode 13, Cory (Ben Savage) will teach the girls about the colonies in America and the immigration that led to formation of the country. Every student will learn about the diversity within the classroom for Cultural Week, and some may even be surprising. This episode comes at a great time, especially considering the Presidential campaign of Donald Trump and Hillary Clinton.
In the promo for the episode we see the kids first claiming that they are from Texas, Philly and other parts within the US. It is clear that Cory has to explain to them that they have forefathers in other parts of the world. Maya reveals that she is of Irish descent and starts playing a bagpipe. Cory has to remind her that bagpipes are Scottish instruments and not that of the Irish.
"Girl Meets Great Lady of New York" is promising to be a quintessentially hilarious "Girl Meets World" episode, but fans will have a long wait ahead of them before they get to watch it. Season 3 episode 13 is expected to be aired by Disney Channel only on Friday, Sept. 16, which is two weeks after the usual air date.
The official synopsis for the episode reads: Some students learn surprises about their diverse heritage during Cultural Week.