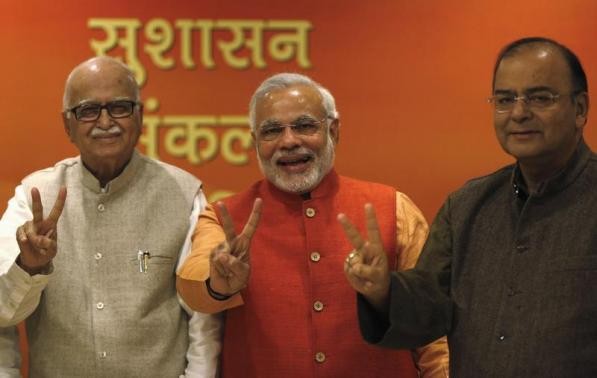 Micro-blogging site Twitter has been abuzz with users discussing the Union Budget 2014 that was announced on 10 July.
While many have been talking about the positive aspects such as FDI and tax exemptions, numerous users are slamming the government on its decision to introduce saving schemes for marriage of girl child and the whopping ₹200 crore to be spent on the erection of the statue of Vallabhai Jhaverbhai Patel.
Finance Minister Arun Jaitley on Thursday announced a small savings scheme for education and marriage of girl child in his maiden budget. The decision has been seen as patriarchal and has been looked down upon mostly by women.
Special scheme to encourage saving for girl child education& MARRIAGE"What do u expect from a patriarchal party with antiquated ideologies?
— Feministic Mitsein (@bipinsd) July 10, 2014
A feminist and journalist Shobha has reacted firmly against this and questioned the government's approach "Don't men get married? Or is the Govt assuming going by the patriarchal norms, where an event of a marriage is always the woman's family's responsibility?" she tweeted.
What else? @ShobhaSengupta Saving for marriage of the girl child. What about the boy child? Or are they talking dowry here?
— Shobha (@Shobha_SV) July 10, 2014
Not only the proposal to save money for their marriage, but the use of words "girl marriage" made many of them furious.
Language matters. I'm sorry, but it does. Having "Marriage of girl child" in the budget is just lazy writing.
— Priya Ravichandran (@binaryfootprint) July 10, 2014
And in the backdrop of the illegality of child marriage, WTF do they mean by "girl marriage"?
— Shobha (@Shobha_SV) July 10, 2014
@manojsawant 200cr Statue will generate 2000s of crore revenue every yr through tourism & we can use it in different good causes for nation.
— परमानन्द(Parmanand) (@psoni_namo) July 11, 2014