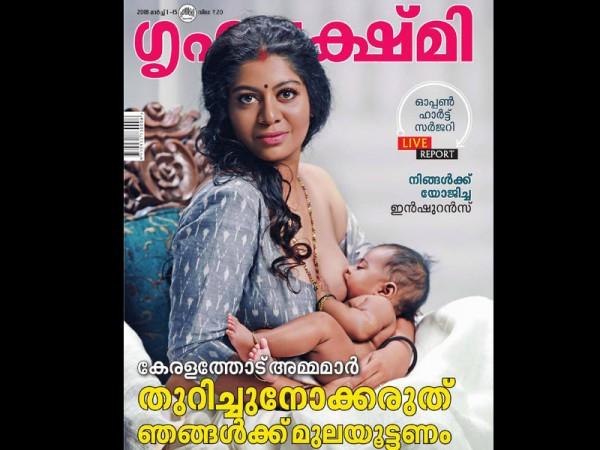 Malayalam actress Gilu Joseph and Grihalakshmi magazine owners took a sigh of relief after Kerala High Court rejected a plea that claimed breastfeeding cover of the publication obscene.
One person had filed a case against Grihalakshmi magazine for its March cover that showed Gilu breastfeeding a child while staring directly towards the camera. The tagline of the cover read, "Mothers tell Kerala, 'please don't stare, we need to breastfeed'".
While the campaign was intended to encourage and normalise breastfeeding in public, the model and the magazine received severe criticisms from many, who found the picture derogatory and vulgar.
However, the Kerala HC spoke in favour of the magazine and rejected the claims of it being obscene, saying "one man's vulgarity could be another man's lyric".
It also stated that like beauty, vulgarity too lies in the eyes of the beholder. Obviously, this judgement has come up as a very pleasant one for Gilu also, who now said that she is thankful to the complainant as that made the HC appreciate the work.
"Definitely it's a happy news for all of us. Nothing was directed towards me, but at the end of the day, it made me happy. This judgment is favourable to all the artists. It always feels good when artists are appreciated. We are actually thankful to the person who filed the case because for that the high court got an opportunity to appreciate us. It's definitely a big thing for all of us," Gilu told International Business Times India.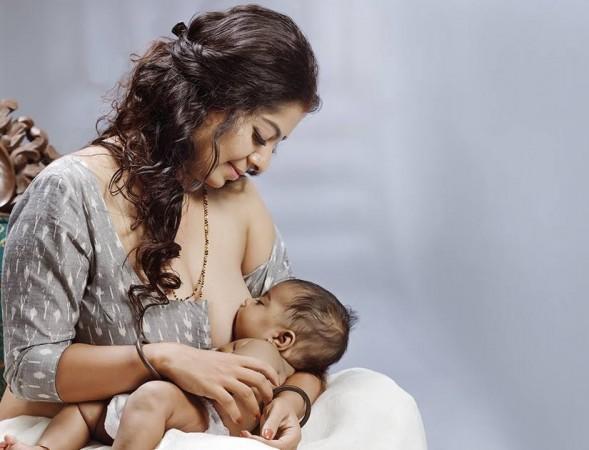 "I have been telling from the beginning that anything we can take both negatively and positively. We can use anything for good and bad. That's exactly what the court said," she added.
The 27-year-old actress further said that she had no fear in her mind because of the court cases as she knew she did nothing wrong.
"I was not having any fear. Even if it was directed towards me, I am always ready to deal with it because I was so sure about what I did. None of us did anything wrong. It was just an assignment for me, and I don't think there was anything wrong in it. So, I was not afraid at all," Gilu concluded.
Earlier, Gilu was massively trolled and ridiculed by some, who had opined that her breastfeeding picture was an act of publicity. She was slut-shamed for the same, but there were many others too who had supported the actress.