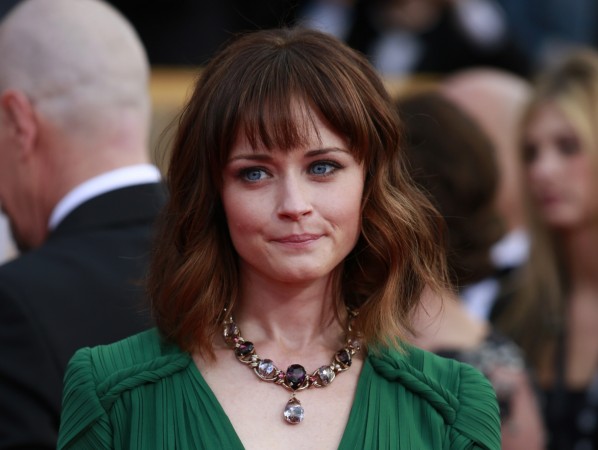 Gilmore Girls: A Year in the Life ended with four words that proved that life has come a full-circle for mother-daughter duo Lorelai and Rory.
"Mom?"
"Yeah?"
"I'm pregnant."
Before the scene cut to credits, Rory dropped the pregnancy bomb to her unsuspecting mother who was content sipping champagne and talking about growing old together.
We weren't told who the father of Rory's baby is, and this has started a guessing game on whose it could be. Many believe Logan is the father of the baby, but Rory might not be too interested in him being a part of the baby's life. According to one popular theory, Jess will be a part of Rory's life in the future and he will help her take care of the baby. "Because Jess is her Luke. Logan is her Christopher," pointed out one TVLine reader.
Speaking to the publication about the cliffhanger ending, Lauren Graham, who plays Lorelai, previously said: "I don't think the show itself closes. It's like in a horror movie when everyone is fine and then there's one last [scary] thing and you're like, 'I guess they could go on.' That's a little bit how it feels to me."
Rory portrayer Alexis Bledel told ET that she was surprised by the ending. "I couldn't have imagined that that would be the conclusion that Amy wanted," she shared. "But then, once I sat with it for a little while, I figured of course -- it's full circle. It's an ending that only Amy could design."
Gilmore Girls: A Year in the Life is available on Netflix.