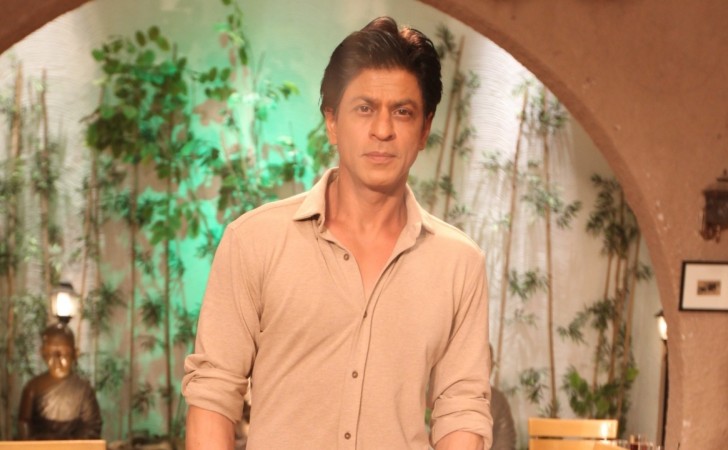 The "Ghanta Awards," which has been somewhat modelled on the Golden Raspberry Awards or Razzies, announced its list of worst performers of 2015. Topping it are A-listers such as Shah Rukh Khan, Salman Khan, Sonam Kapoor, Priyanka Chopra and Karan Johar among others.
While "Prem Ratan Dhan Payo" walked away with the Worst Film trophy, SRK picked up Worst Actor for "Dilwale." Sonam's damsel in distress drama in "PRDP" got her the Worst Actress award and Karan's mean gangster act from "Bombay Velvet" was dubbed as Worst Miscasting.
The ceremony was attended by a few of industry's bests, which is a good sign. This shows that the otherwise stuck-up Bollywood is finally warming up to some harmless humour.
"We at the Ghanta Awards are overwhelmed with the response we have received. It's just amazing to have undying support of our patrons. I would really like to thank everyone who came, cheered us and make us a humongous success," Gagan Takyar, managing director of INvision Entertainment, told IANS.
The Ghanta Awards isn't one of its kind, Golden Kela Awards has been around for eight years now. After the latter announced its set of winners, there were reports that Shah Rukh would collect the Worst Film Award for "Dilwale," but there wasn't any update on it later.
Given the fact that he is quite a sport and doesn't mind laughing ay himself, will he accept the one Ghanta Awards has honoured him with? Only time will tell.
Meanwhile, check the complete list of winners here:
Worst Film - "Prem Ratan Dhan Payo"
Worst Director - Vikas Bahl - "Shaandaar"
Worst Actor - Shah Rukh Khan - "Dilwale"
Worst Actress - Sonam Kapoor - "Prem Ratan Dhan Paayo"/"Dolly Ki Doli"
Worst Song - "Prem Ratan Dhan Paayo" - Title track
Worst Debut - Sooraj Pancholi - "Hero"
Worst Supporting Actor - Neil Nitin Mukesh - "Prem Ratan Dhan Paayo"
WTF Was That! - Manish Paul - "Ranbanka"
Worst Couple - Bipasha one - Bipasha two in "Alone"
Worst Miscasting - Karan Johar as gangster in "Bombay Velvet"
Most Controversial Controversy - Kangana Ranaut calling Hrithik Roshan her "silly ex" and everything that followed.
Worst Brand Endorsement - Priyanka Chopra for Bollywood in Hollywood/Silver Pearls (Rajnigandha).
Shit Nobody Saw - "Welcome to Karachi"
The Ghanta Tweet of the year - Abhishek Bachchan